Lansdowne Registration Forms and Information
February 23, 2023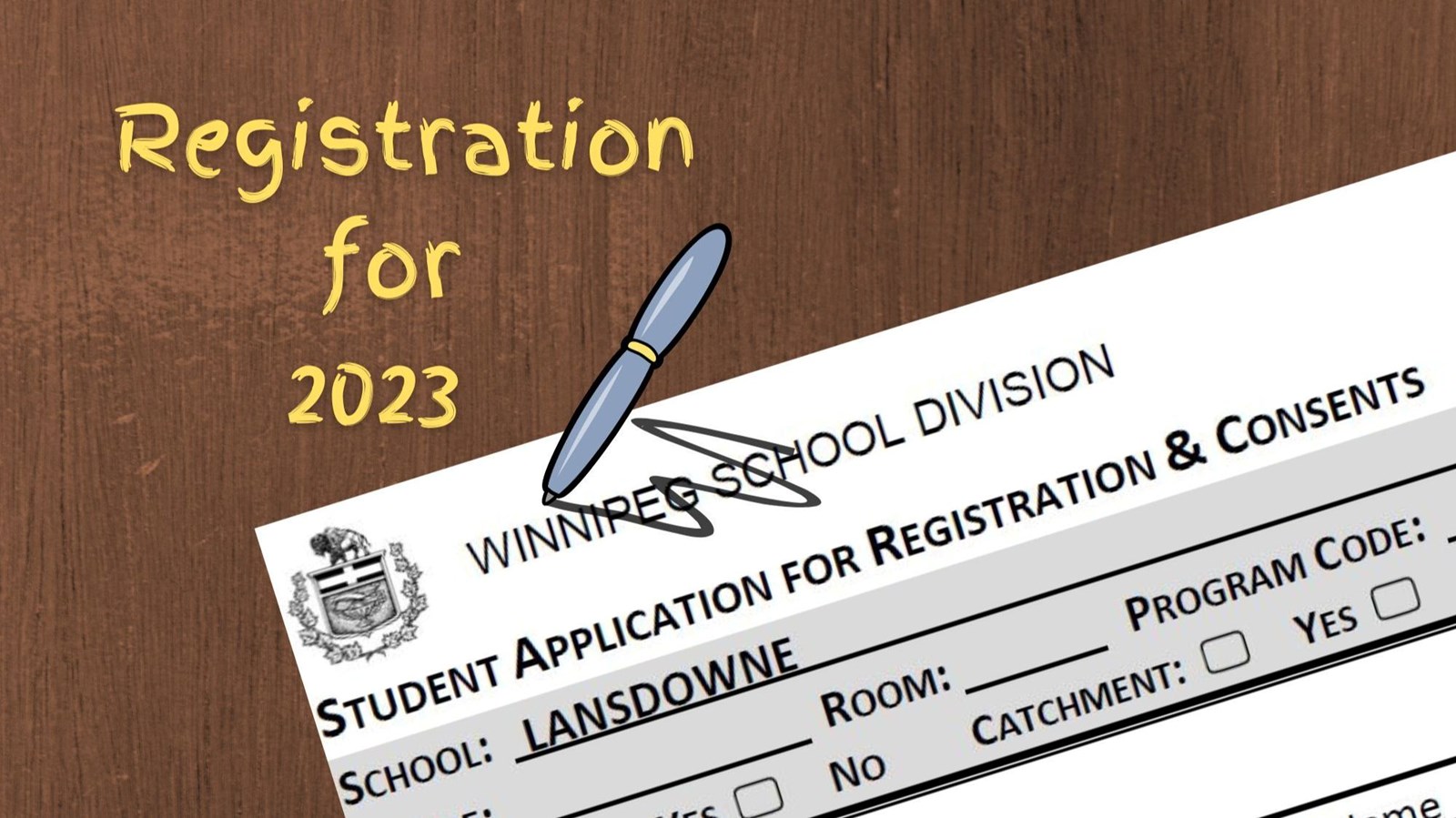 *All applications for students from Nursery/Kindergarten will be accepted based on home address, classroom availability and Registration for N/K is on a first come first serve basis.
*Nursery Students must live in the Winnipeg School Division*
https://www.arcgis.com/apps/InformationLookup/index.html?appid=e81640109a6d438cb5adccebb3cbe5ea
*In order to qualify for school bus transportation your child must be in Nursery to grade 6 and your address must be in the École Lansdowne catchment and 1.6 km or more from the school. *
You are welcome to come to the school to register between 8:30 am and 3:30pm. You can also send in your registration forms and documents to lansdowne@wsd1.org
A copy of the following documentation is required in order to process your application.
* We cannot register your child until we receive all of the required documents. *
| | | | | |
| --- | --- | --- | --- | --- |
| Necessary Forms | Nursery | Kinder | 1-6 | 1-8 |
| Registration Form | | | | |
| Bus Form (N-grade 6 if address qualifies) | | | | |
| Residency Agreement | | | | |
| N/K Intake form | | | | |
Student Application for Registration
Student Application for Registration - Aboriginal Identity Form
| | | |
| --- | --- | --- |
| Necessary Documents | Nursery | Kinder. to 8 |
| Manitoba Medical Card | | |
| Drivers License or Utility Bill with current address | | |
| Property Tax Bill (if you own the home) | | |
| Rental/Lease Agreement (if you rent your home) | | |
| Child Tax Benefit statement (if you do not rent or own) | | |
| Birth Certificate or Canadian Passport or Treaty Card | | |
| Permanent Resident card or Landed immigrant documents (if not a Canadian citizen) | | |