Ceridian donates hundreds of school supplies to David Livingstone School!
October 4, 2023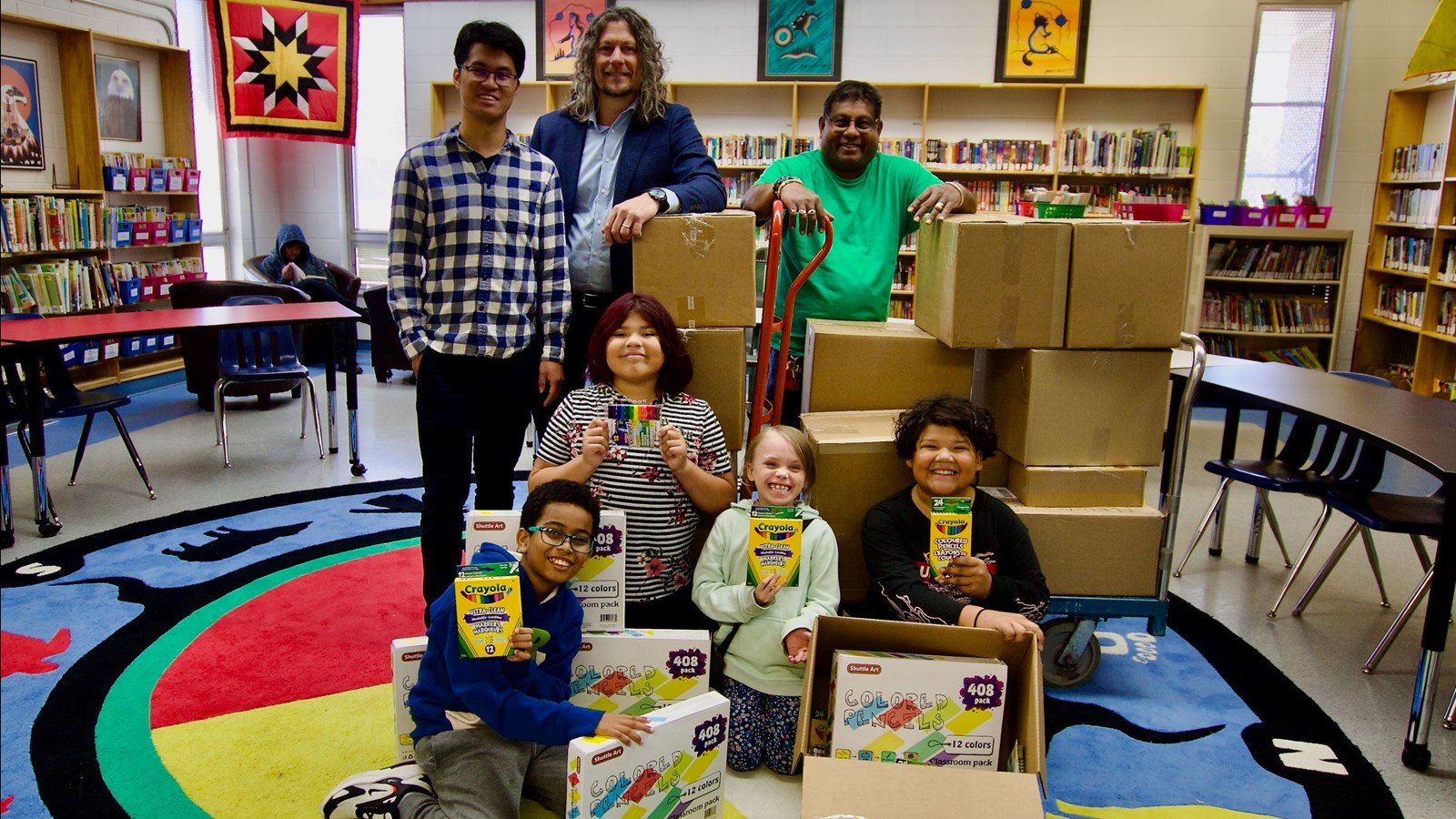 Thanks to a generous donation of school supplies from Ceridian through their Ceridian Cares charity, David Livingstone School will now have school supplies to last them all year long!
"We understand the financial strain many families are under right now, and this type of support will go a long way to ensure our students have what they need to do their work here at school," said principal Chris Clarke.
Henry Le, Ceridian Cares co-chair for western and central Canada, personally delivered the large donation that consisted of approximately 20 boxes of school supplies for the students.
"Our Winnipeg team of about 200 employees wanted to donate school supplies to a local school through our Ceridian Cares chapter. We want to help make the community we work and live in a better place which is what we're doing today," said Le.
Many schools choose to have its teachers purchase school supplies at the start of the year, keeping the cost to parents as low as possible, and ensuring equity amongst students.
Clarke knew that it may be challenging for teachers to stretch this year's school supply budget, but shared that their desire, collectively, was to avoid any barriers families may face in sending their child(ren) to school by raising the fees.
"Ceridian is a company that truly cares. This type of support will go a long way to ensure our students have what they need to do their work here at school. As well, because everyone has access to the same supplies, it equals the playing field for all students," said Clarke.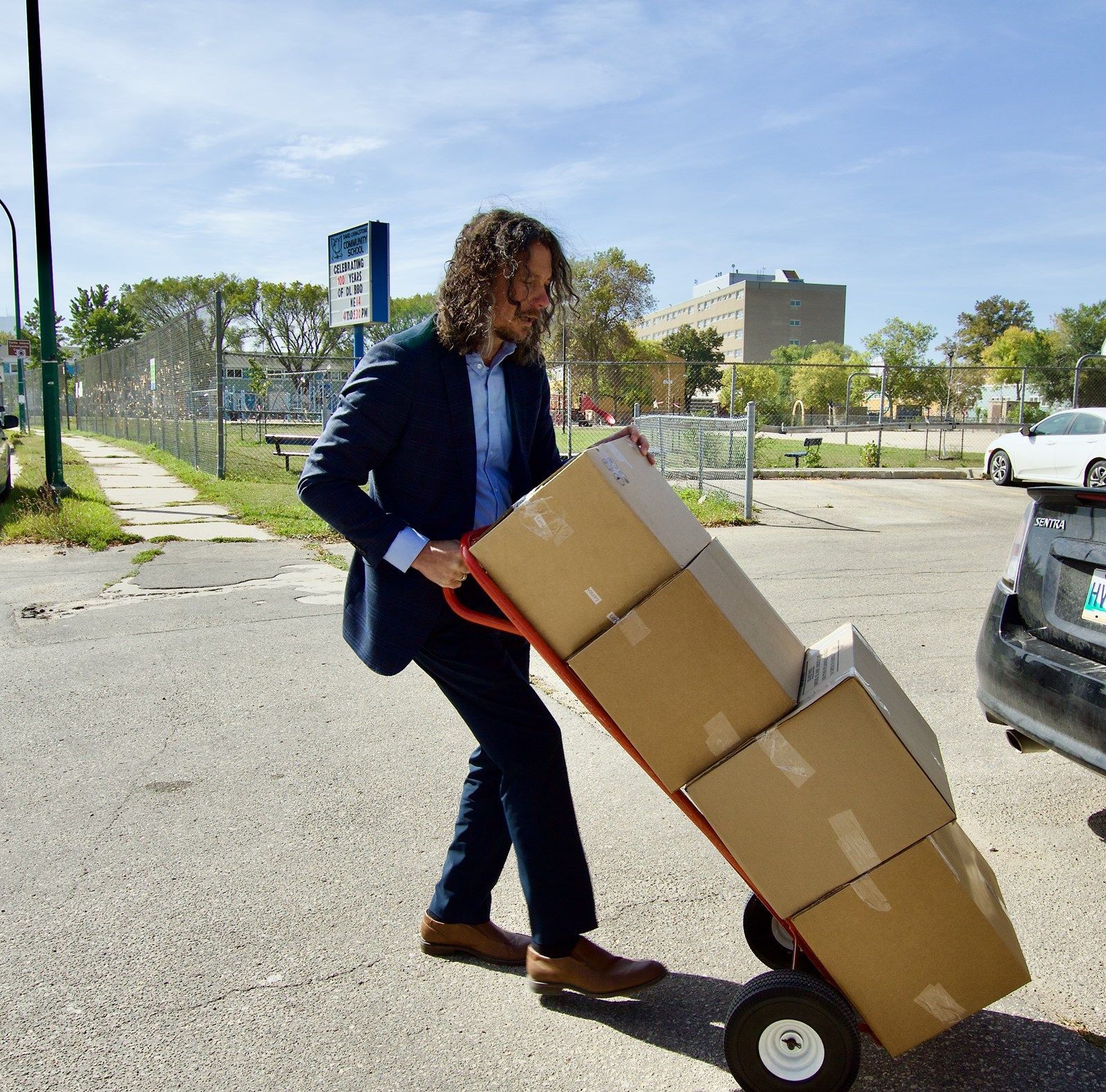 Principal Chris Clarke unloading part of the large donation of school supplies
The students who helped unpack the supplies, couldn't contain their excitement when they saw the multiple boxes filled with brand-new markers, crayons, notebooks and pencils. Some of the boxes were stacked taller than the students!
"This is like an unlimited amount of school supplies! It's important because if we don't have school supplies, how are we supposed to learn?" shared Grade 5 student Nathan.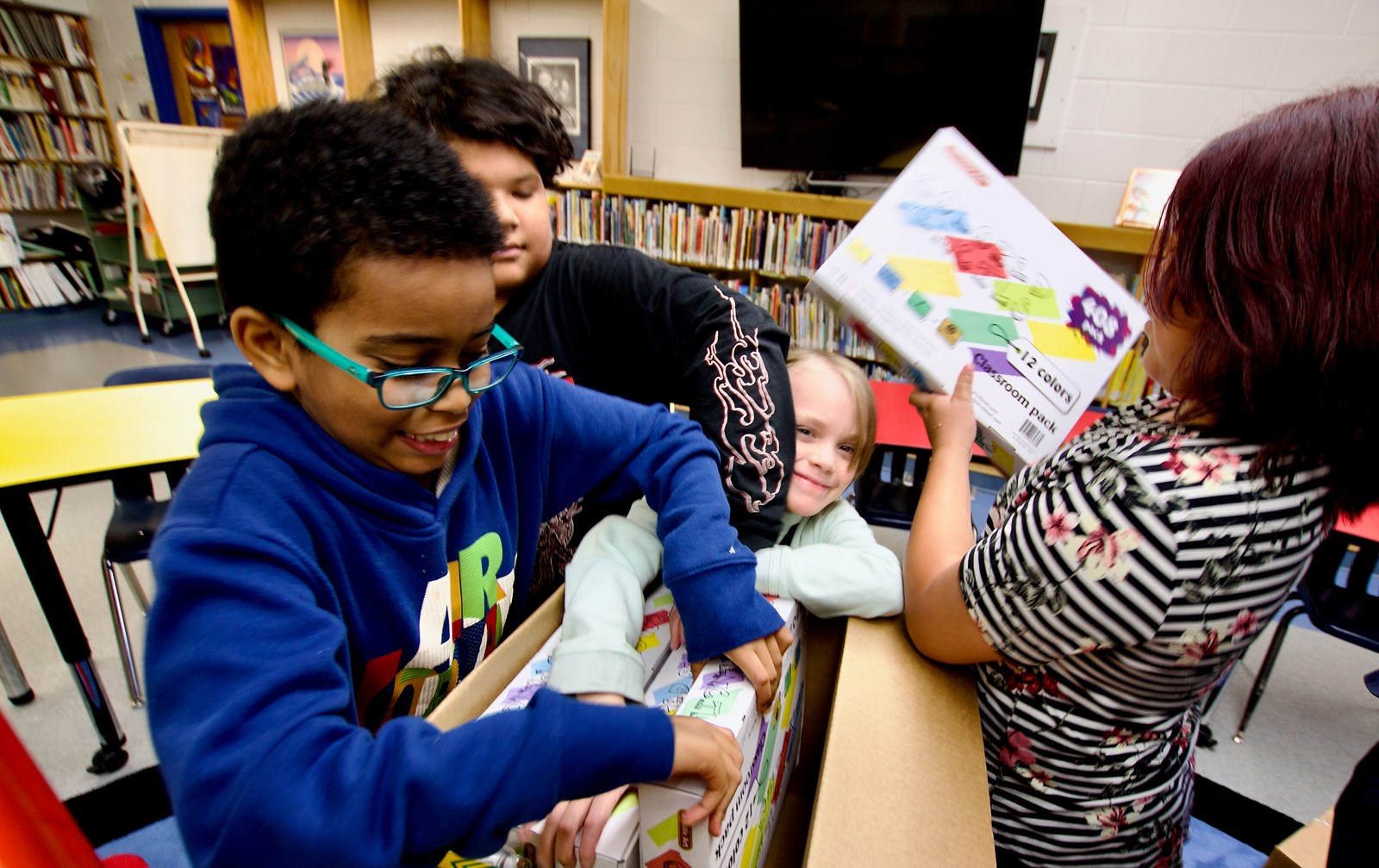 For Amy, a Grade 3 student at the school, she was especially pleased about all the pencil crayons to use for art, her favourite subject.
"I'm going to use these supplies to have fun and learn lots this year," shared Amy.
"Ceridian's donation has gone directly to the hands of the children in the school. The number of supplies, which is substantial, will carry us through the school year. There just aren't enough words to express our gratitude," said Clarke.