The Elmwood Track & Field Upgrade Project – a tremendous upgrade for our community
We are proud to announce that we have completed the final payment for the Track and Field upgrade project. The track was the first track to utilize a crumb rubber/asphalt mixture and has held up very well. The crumb rubber came from over 1000 used tires so was a great recycling initiative.
It was great to be able to get the project done in one phase and the final bridge financing by the Division was greatly appreciated. Elmwood High School was proud to be the 3
rd
largest funder of the project and we are very appreciative of all the funding support we received for this $356,000 project. Thank you to:
The Government of Canada RInC Funding

The Manitoba Community Services Council

The City of Winnipeg CIGP Grant

The Children's Heritage Fund

The Waste Reduction and Pollution Prevention Grant

Tire Stewardship Manitoba

The Winnipeg School Division
The help in initial planning support from Hilderman, Thomas, Frank and Cram Landscape Architects and Maple Leaf Construction was also greatly appreciated.
Before: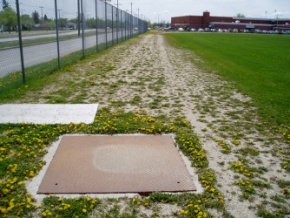 After: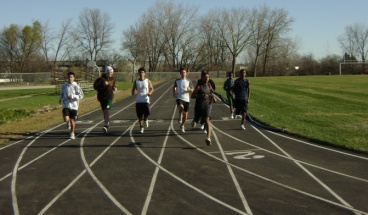 It's great to see the track being used by Elmwood Phys. Ed. Students, our Track and Cross Country teams, the Winnipeg School Division, surrounding schools, community members, and even the Manitoba Cross Country Ski team. The track was built to accommodate wheelchair access and has an area for wheelchair athletes to be off of the track when they are not racing or training and it is great to see it being used by our students and community members in wheelchairs.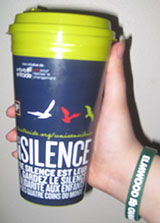 On April 18th Students and teachers had the option to take the vow of silence for children's rights. Free The Children's annual fundraising and awareness-raising campaign was made possible by Second Cup. Our silence represents the voice of all those children who are forced to work and denied the right to attend school.
"We are Silent" Is the phrase that is shared through Free The Children. Elmwood High School is always participating in charities, fundraisers, and awareness's. Although not talking for a day can be difficult or even for a short period of time some students and a few teachers took the vow of silence and for a great cause.
As much as I wanted to sit down and ask them why they are taking part in this event I knew I was not going to get a response out of them. I must give credit to one of Elmwood High School teachers for going the whole school day without speaking, yet he still taught all of his classes. Some students did not at first understand why people were being silent, then after asking questions they found out why this day exists. Elmwood High School will continue with charities, fundraisers and raising awareness to bring good to not only our community, but the rest of the world.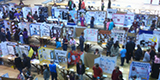 Another great Elmwood High School Edufair. Congratulations to all participants especially those that are advancing their projects to both the Winnipeg High School Science Fair Wednesday April 17th at the Health Sciences Centre and the Red River Heritage Fair Thursday May 2nd at the University of Manitoba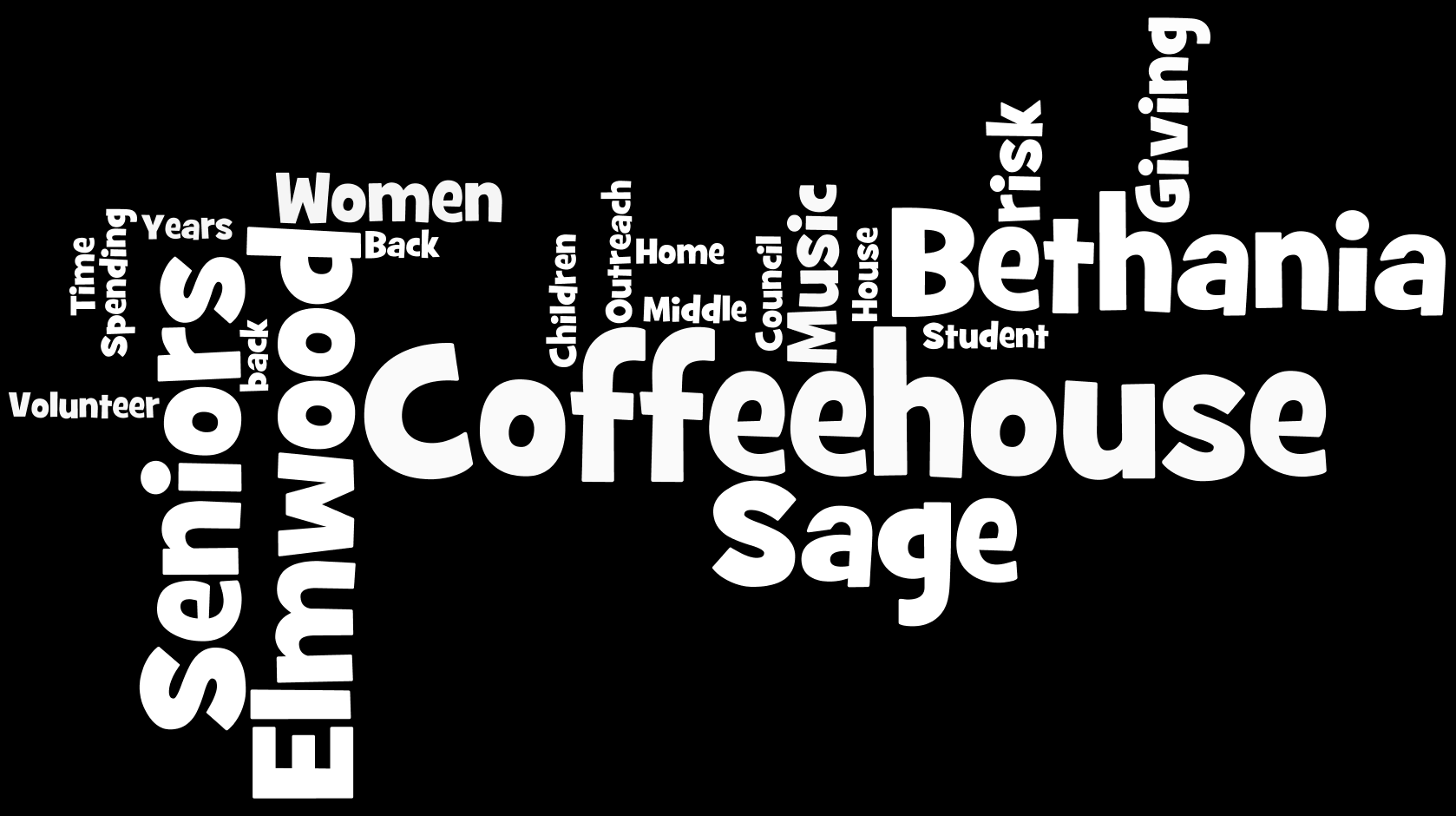 Elmwood has done it once again. Not sure if it was the decorated room of Mardi Gras, the snacks and beverages, the entertainment, or a combination of them all that made Elmwood's Annual Coffeehouse was a huge success on March 7. Thanks to the tons of people that lent a hand in creating such an event.
Elmwood High School has been putting on fantastic coffee houses for a little over six years now and has raised money for numerous fundraisers. Elmwood High is always on the ball with raising not only money, but awareness as well. In past years they have help raise money for Cancer Care Manitoba (2008), Children's Make a Wish Foundation (2009), Human Rights Museum, W.U.S.C (2012), and for this year Sage House and Bethania Senior Home.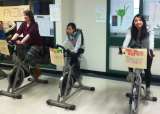 Our 2nd annual spin-a-thon was a resounding success with Elmwood High School raising over $800 for various charities. In first place was Team Student Council followed up by Team CATT and Team Athletes. Team Staff was very pleased with their showing and the fact automatic defibrillators have been installed throughout the school. See you next year! Go Elmwood!