Breakfast Club
April 6, 2021
Supervising Teacher: Ms. Mytopher
Location: Room 12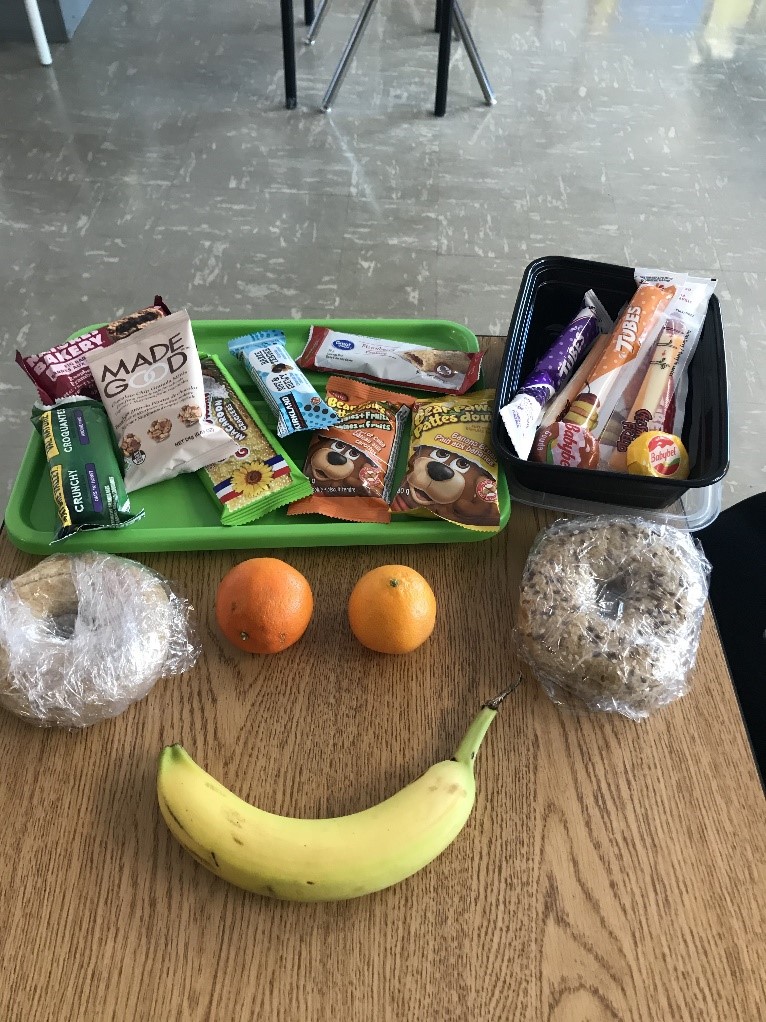 Hi Everyone!
Breakfast Club is still up and running every morning from 8:30 am – 9:15 am and 12:25 pm – 1:15 pm. At each grade level entrance, we are offering a variety of snack bars, fruit, bagels, yogurt and cheeses for students.
It is important to ensure you are as prepared as you can be for a great learning day, and one way of doing that is not being hungry. Though researchers are still working to definitively prove the link, existing data suggests that with better nutrition students are better able to learn, students have fewer absences, and students' behavior improves, causing fewer disruptions in the classroom (Sorhaindo, A., & Feinstein, L. (2006). What is the relationship between child nutrition and school outcomes. Wider Benefits of Learning Research Report No.18. Centre for Research on the Wider Benefits of Learning).

If you need a snack throughout the day many teachers have snack bins in their rooms, or come to Room 12 (with your teacher's permission) any time during the day.
Ms. Mytopher




Follow us on Instagram
@SislerBreakfastClub