Winnipeg School Division Divisional Honour Band and Choir Concerts
January 17, 2023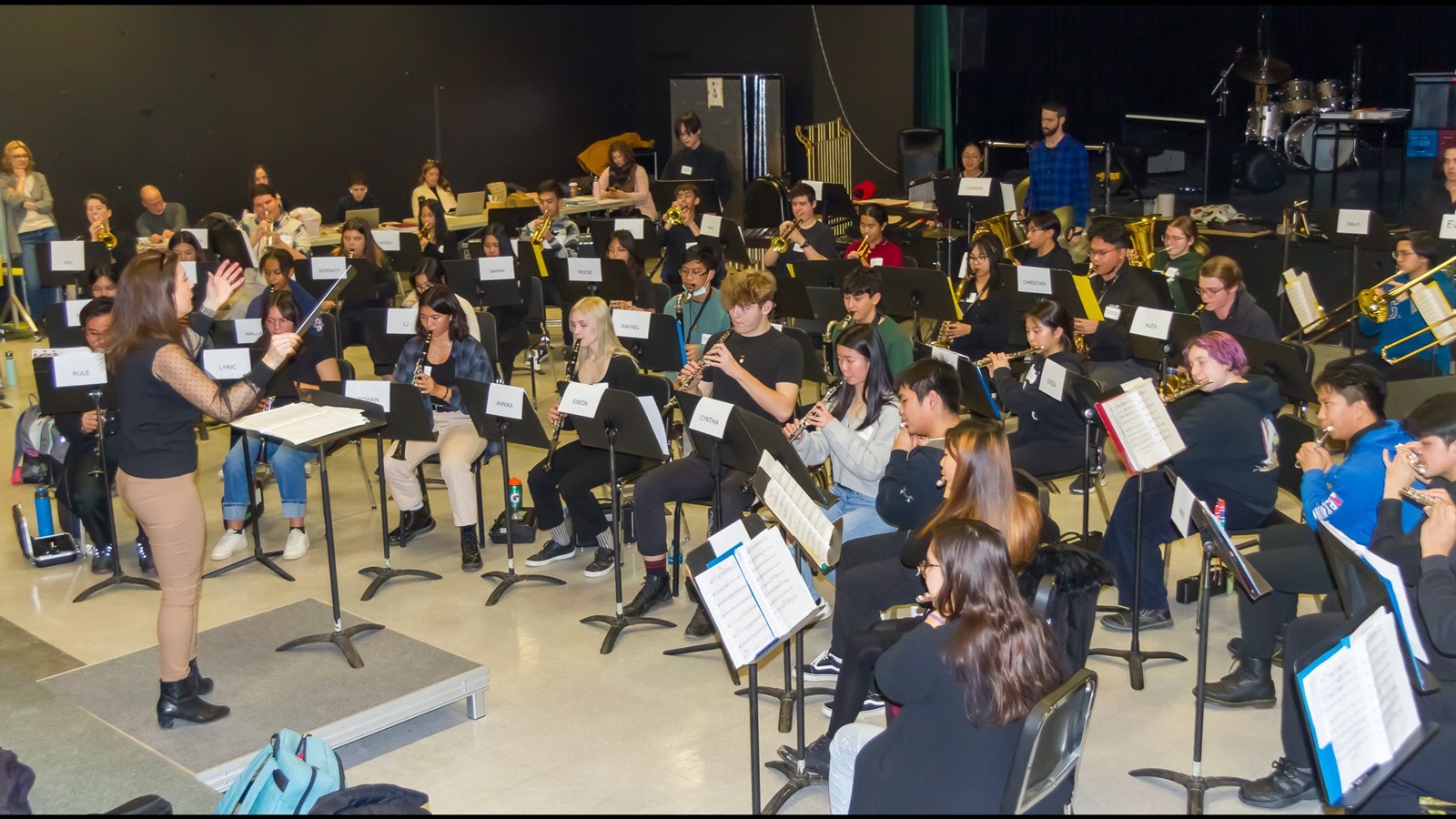 It was a night for beautiful music on January 13, 2023 as students from across Winnipeg School Division high schools came together for the annual WSD Senior High Honour Band Concert at École Secondaire Sisler High School.
At the same time, choral students from across the division sang together at the Sargent Avenue Mennonite Church.
This year's guest conductor for band was Dr. Jacquie Dawson, who is an assistant professor of conducting at University of Manitoba. The choral guest conductor was Phillip Lapatha, who is the artistic director of Prairie Voices Inc.
Honour Band and Choral members are selected from among hundreds of students in school music programs across the division. Music teachers collaborate with Winnipeg School Division in the selection process.
"The Honour band is typically made up of a mix of students who are musical leaders between grades 10 and 12, but really it's for any students who would benefit from this kind of enrichment that comes from the Honour Band experience," says Mark Sawatsky, Band Director at Elmwood High School.
Once students are selected, they are given the music before winter break and are expected to have their individual parts learned when they arrive for practice. They are only together for two days of rehearsal before the big event.
"It's fairly challenging repertoire so the students do quite a bit of listening and some focus practicing over the break," says Alexis Silver, who is the Band Director at École Secondaire Sisler High School.