Dylan Bucci—A lasting legacy of computing for the cure
May 9, 2023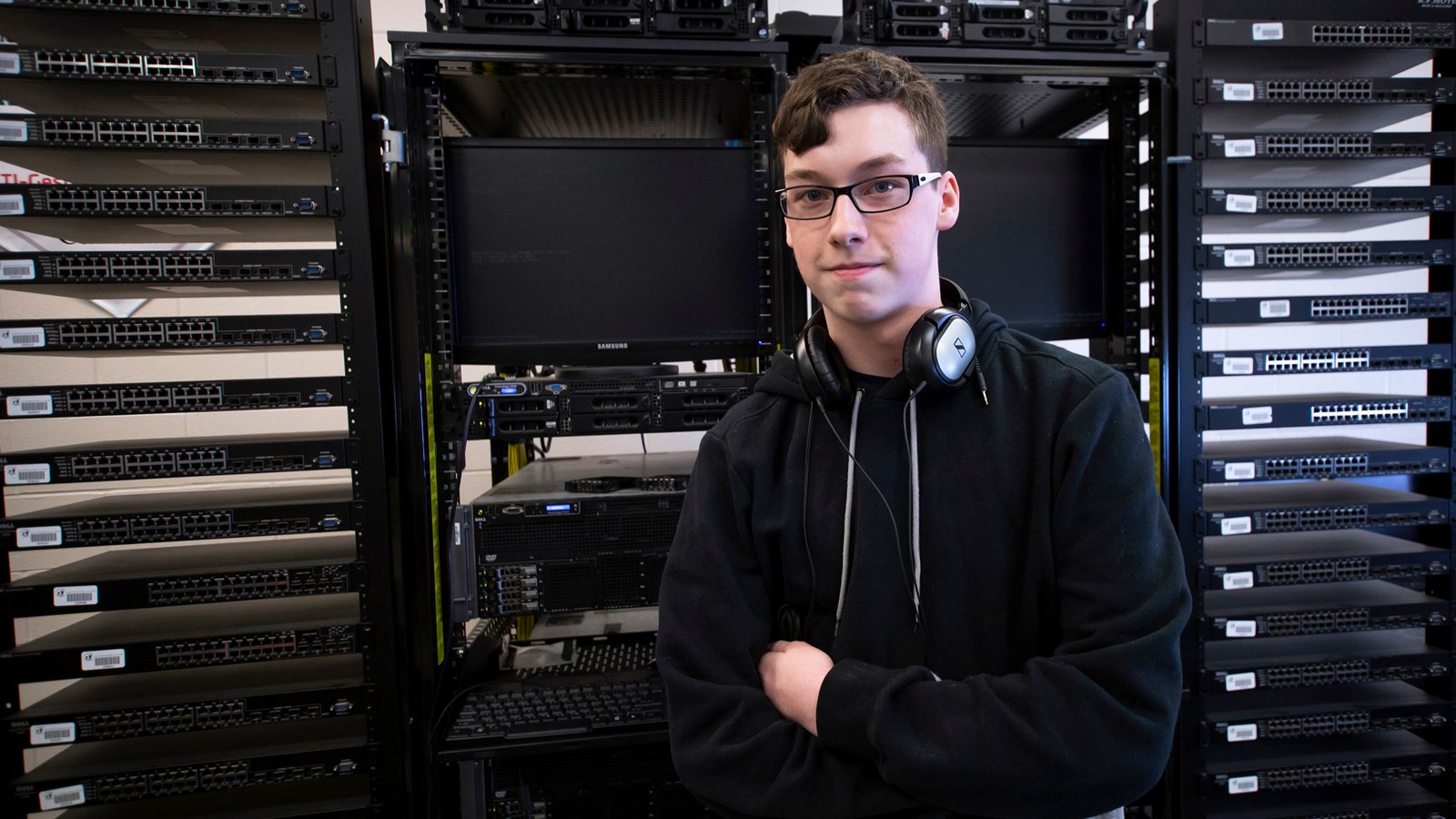 Devices of all kinds, including your cell phone and computer, can support scientists in solving the world's largest problems. Anyone, anywhere, can propel research and make a true impact using the World Community Grid.
In 2018, Grade 10 student Dylan Bucci, approached his teacher, Robert Esposito, at Sisler High School about harnessing the power of the school's computer servers for cancer research. Teaming up with the World Community Grid, Dylan, in just one year, contributed 168 years of processing time.
Dylan and Mr. Esposito were invited to visit Krembil, one of Canada's largest medical research institutions. They were the first volunteers to meet the scientists and researchers whose work benefits from donated computing power.
Dylan's motivation stemmed from how cancer affected the lives of many people around him. A year later that work would become even more personal for Dylan. In the summer of 2020, he was diagnosed with cancer—Stage 4 Ewing's Sarcoma.
As Dylan's machines searched for a cure, cancer quickly spread throughout his body and he passed away on February 19, 2022, at the age of nineteen, on the exact day his school cancer project achieved peak processing power back in 2018.
Today, Dylan Bucci's legacy lives on through the newly created Dylan Bucci Grid Computing Club run by Sisler Cyber Academy. Grade 12 student Erik Easper is one of the students making sure Dylan's computing work continues. Erik is the club's student lead and helps manages the club's equipment. World Community Grid recently interviewed Mr. Esposito and Erik on Dylan's legacy and to discuss how they integrated citizen science into their curriculum and student culture, read the interview here.
"Although Dylan is no longer with us, his passion for science and computers continues to inspire students to donate their computing power and keep the club running for years to come," said Mr. Esposito.
For more information on the World Community Grid and how to get involved, visit: https://www.worldcommunitygrid.org/