Parent Council
July 20, 2022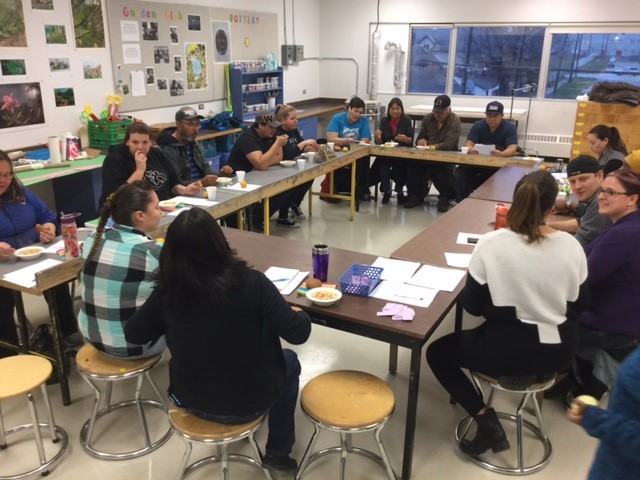 The Parent Council meets on a monthly basis to discuss programming, fundraising, and other issues as well as things going on in and around the community. These meetings are a great way of sharing information and voicing any concerns or ideas you have for our school.
Pinkham parents are always welcome to stop by to obtain any resources, share ideas, simply have a coffee, use the telephone or to chat with Sherrie Houle, the Community Support Worker of our school.
Parent Council Executive, Cyndi, Shannon,Chantel and Christina
Pinkham Parent Council by-laws and constitution are rules and regulations that Parent Council Members follow. Please review the by-laws by clicking on the link below.
Lunch Program
Lunch Program Policies 2018-19 PDF.pdf
Parent Council runs the lunch program, which provides students with a safe school environment over the lunch hour. Please review the lunch program policies by clicking on the link below.
Parent Council meets on the last Wednesday of each month at 5:00 p.m.
Please check this site regularly for important information and dates about upcoming events, and meetings. Look forward to seeing you!