Education for Sustainable Development
June 20, 2022
Clifton Kids and the Clifton Community exemplify generosity and caring about others. They support a foster child in Africa as well as the following charities:
Clifton Kids helped to build a school in Haiti "brick by brick". Thanks to the generosity of the Clifton community, a donation of $1000.00 helped build a school in Manoc, Haiti.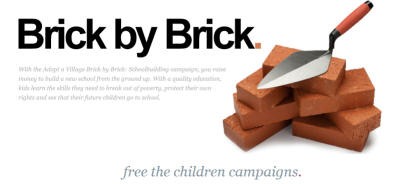 School is Great!
School is great!
We try never to come late.
We always try to get along.
We love going to music class to learn new songs.
We have recess twice a day and these are just a few things we like to play:
tag, soccer, sledding through the snow.
These are just a few things we like you know?
In gym, we learn many different skills but most of all we LOVE Jungle Gym.
Thank you for visiting our school!
We hope you had a good time!
This poem was written by the grade 3/4 class for Lamine and Julia from Right to Play who came to Clifton School on February 22nd.