Gordon Bell's Community Garden
May 9, 2022
Announcement, School Activity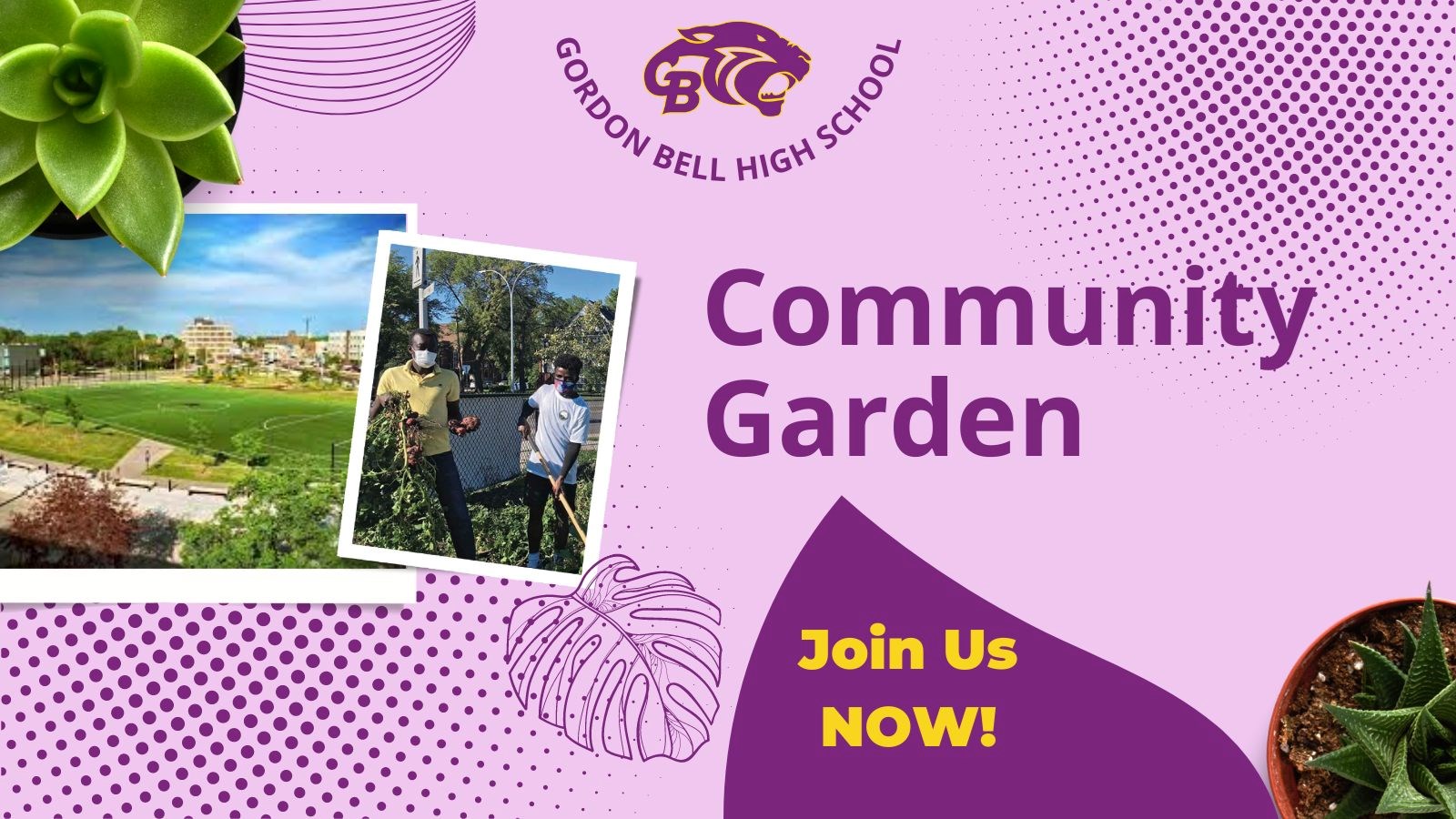 As the weather warms up, we are gearing to transplant seedlings, plant vegetables, plant plenty of Three Sisters crops this spring. This year, we look forward to cucumbers, tomatoes, spinach, peas, pumpkins, corn, carrots, beans, sunflowers, zucchinis, onions, strawberries, rhubarb, potatoes and so much more in our 40 plus garden beds and ground plots. Our garden here at Gordon Bell aims to address the importance of food security for many community members in the inner city. Our garden is a community garden.
We need help! When? June to September, whenever you can. With what?
Weeding
Tilling
Thinning
Watering
Harvesting
We are also welcoming the opportunity for community members to "adopt a garden bed" to plant your own garden. We have watering facilities on the school grounds. If you are interested, please contact Benita Luey Goertzen at bluey@wsd1.org or call the school.