Green energy renovation project unveiled at Gordon Bell High School
October 4, 2023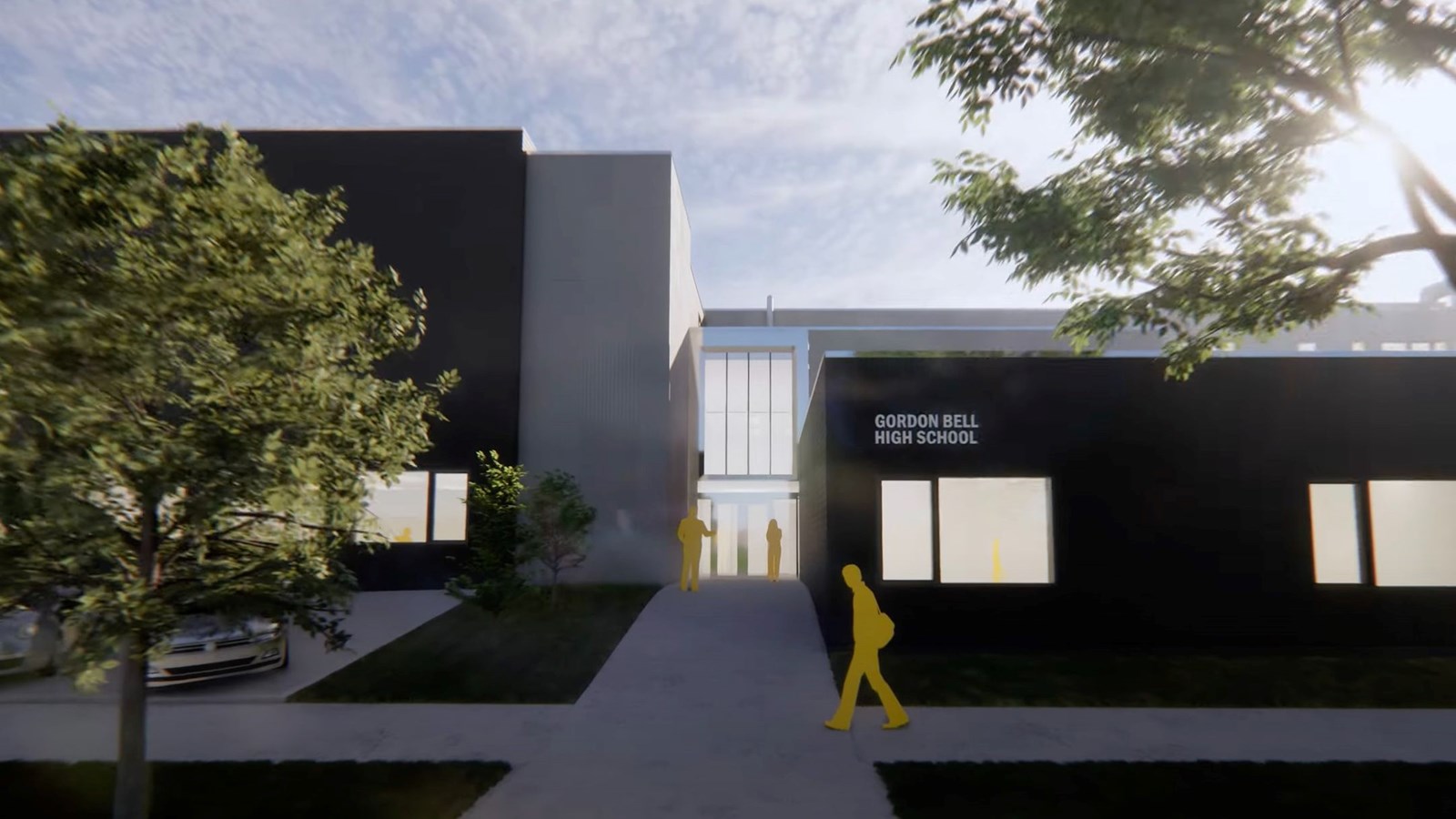 The school community of Gordon Bell High School is invited on September 19 from 5:30 to 6:30 p.m. to an open house to meet the staff as well as see an unveiling of the massive renovation project currently underway. Staff from Public City Architecture, Gateway Construction and Winnipeg School Division's building department will be there to speak about the work being done and to answer questions about the project.
Intended to be a pilot project for deep energy retrofits to public schools in Manitoba, Gordon Bell will see an impressive 50 percent improvement in energy performance. Through a holistic approach to energy retrofits the school will significantly reduce their carbon footprint while improving the learning environment for students and staff.
"These are crucial steps towards sustainability by building upon what already exists and expresses a commitment to a restorative architecture that is at once technological, innovative, and ecologically responsive," shared Vinh Huynh, principal of Gordon Bell High School.
The project is broken down into two main areas, mechanical system enhancements, as well as a full building envelope update and redesign.
Almost all the exterior wall areas of the school will be updated as well as a new roof to sections of the school and a complete steam heating system replacement.
On the outside, the new building envelope will update the entire look of the school with a unified design approach that ties all five parts of the building together.
Inside, beyond the air quality and heating and cooling improvements, there will be more natural lighting and a reduction of exterior noise improving all learning spaces in the school.
The massive renovation project started in June 2023 and is expected to be complete in early 2025.
"Upon completion, the new wrapping will aspire to express the guiding values of generosity, kinship and reconciliation that guides the learning, teaching and growth at Gordon Bell High School," said Huynh.