Purple & Gold Fundraiser 2023
April 17, 2023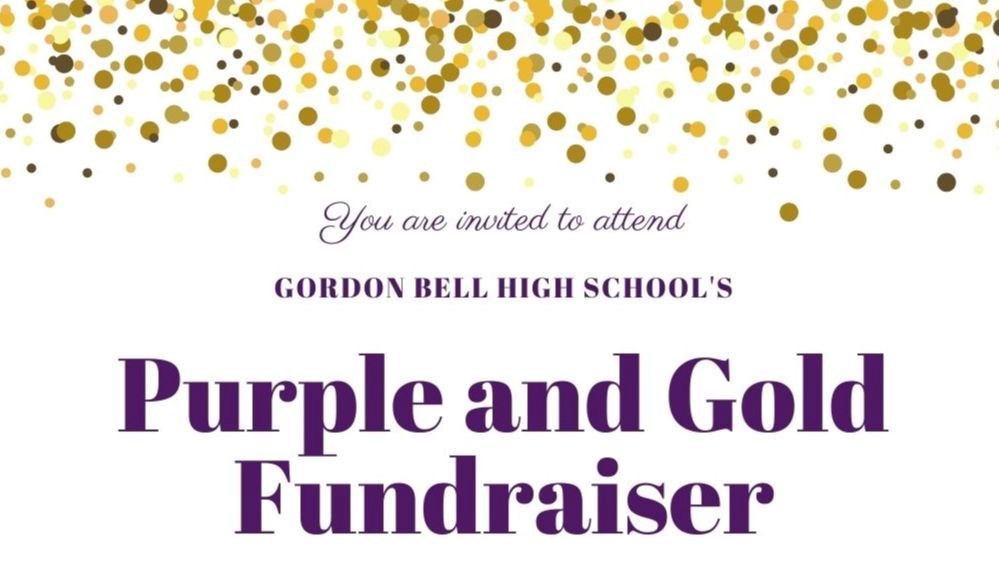 You are invited to attend!
Gordon Bell High School's Purple and Gold Fundraiser
Tickets can be purchased....
Adults: $20.00
Current students: $10.00
11 and under: $5.00
Tickets available @ the Gordon Bell Office (8:30am - 4:00pm)
or via Eventbrite: https://bit.ly/purplegoldfundraiser2023
Tickets include dessert, coffee, tea and punch and live entertainment.
Gordon Bell High School Cafeteria
3 Borrowman Place
Thursday, May 11, 2023
6:30 pm - 9:30 pm
All proceeds support the grad class of 2023.