Leadership
December 6, 2021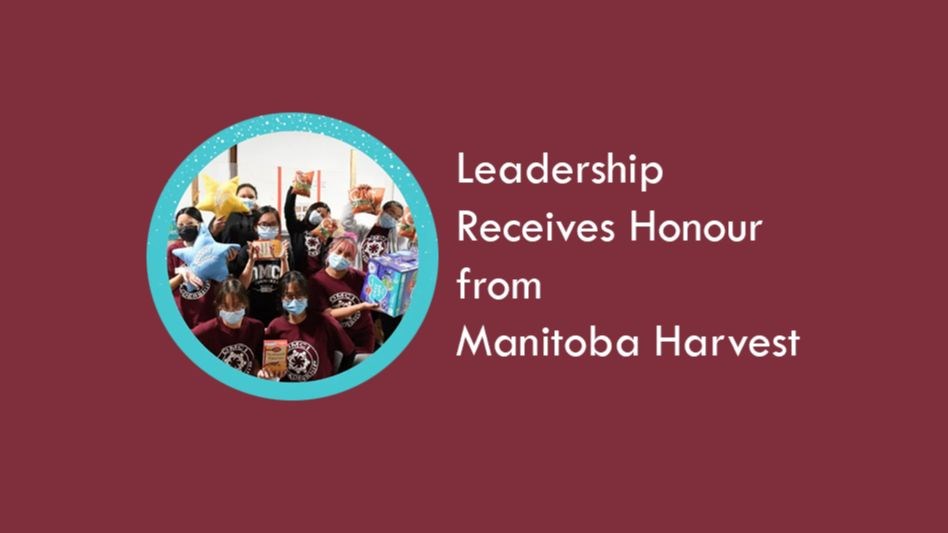 The DMCI Leadership program has been an essential part of the community for the last nine years. The purpose of the program is for students to gain experience and leadership skills by volunteering in the school, community, and throughout the city. Through taking part in Leadership, students learn to be leaders, take initiative and develop into responsible young adults.
We are proud to announce that Harvest Manitoba has recognized DMCI Leadership for the positive impact our students have had at the food bank.
From the CBC Manitoba Website:
The Daniel McIntyre Collegiate Institute leadership program is making Harvest Stars out of its student body by encouraging volunteering.
"I started it, I believe, nine years ago. We have quite an incredible student population and every year, a new batch of kind, hardworking, kids just seem to roll in. They want to give their time, they want to be a part of something and they want to volunteer. A lot of it is, they're not sure where to volunteer, where to go, who to speak to. So, that was the initial motivation to start this program. We started making partnerships with some places in and around the community, Harvest Manitoba being one of them," said Nick Malandrakis, teacher and leadership program coordinator at the school.
The leadership program has 170 students who, in just over a month, have put in 1,500 hours. The students volunteer at Harvest in groups of 10 and have already been booked into Christmas.
https://www.cbc.ca/news/canada/manitoba/community/harvest-manitoba-stars-2021-1.6270636
Hear our Mr. Malandrakis and students Maegan Ilagan and Cielo Pangalinan being interviewed on CBC Radio about the Leadership Program their work at Manitoba Harvest.
https://www.cbc.ca/listen/live-radio/1-111-up-to-speed/clip/15882481-daniel-mcintyre-leadership-students-making-difference-community-volunteering