Table Hockey
September 14, 2023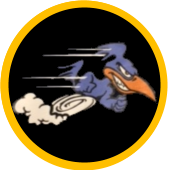 Table Hockey
Table Hockey has been described as chess at 700 miles per hour! During Table Hockey, many strategies and tactics are involved throughout the game making the player have to concentrate at all times. The sport is competitive yet amicable, intense but nonviolent. It teaches students many skills when taught in the proper way.
Table Hockey objectives include:
To embody the student with skills such as timing, speed, rhythm, fine motor skills, concentration and hand-eye coordination all while teaching sportsmanship during amicable competition.
To utilize various muscle groups such as legs, shoulders, arms, back, hands and fingers.
To bring reality to students and more have face to face contact in a world where too much time is being spent in virtual places with social media, texting, video gaming, and unnecessary surfing of the internet.