Guidance
October 10, 2023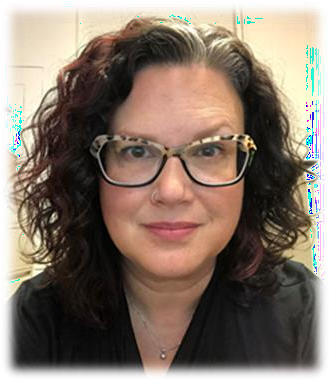 Dear Robertson Families,
My name is Erin Herkimer and I am the guidance counsellor at Robertson School. I have worked in the division for 15 years and this is my second year in the role of guidance counsellor. I wanted to become a guidance counsellor because I love connecting with students while supporting their social, emotional, and mental health needs.
As a counsellor, I have a number of jobs, including:
teaching classroom guidance lessons
counselling individual and small groups of students
consulting with teachers to assist in meeting individual student needs
coordinating referrals to school and community agencies
Please contact me if you have any questions or concerns about your child. Possible areas of concerns could be family changes, behaviour or mental health, peer relations, and classroom performance.
I can be reached by phone at 204-589-4745.
Erin Herkimer
Guidance Counsellor
---

Emergency Numbers for Crisis or Counselling Services:
Kids Help Phone - 1-800-668-6868 or text the word "TALK" to 686868
MYS Youth Emergency Shelter - 204-477-1804
Mobile Crisis Unit - 204-949-4777
KidThink Counselling Services - 431-388-5373
NorWest Youth Hub Counselling and Support Services - 204-221-9800
New Directions Family Counselling Support - 1-866-242-0252
Klinic Suicide Crisis line- 204-786-8686
---
What does a Guidance Counsellor do?
The guidance counsellor develops a comprehensive and developmental guidance and counselling program with their school team to meet the needs for the specific school population. This process includes identifying needs, implementing and monitoring programs, and adjusting plans based on the developmental needs of students.
A Guidance Counsellor does...
A Guidance Counsellor does NOT...

Work with ALL students to encourage a safe school climate of trust and respect
Deliver classroom lessons to address the needs of the students and teacher
Facilitate small groups
Meet individually with students to do brief, solution-focused counselling
Help students who are struggling to make positive behaviour choices
Collaborate with parents/guardians, teachers, support staff, and administration
Maintain confidentiality of students and their families unless there is a need to know or a safety concern
Provide education and information about students' social-emotional needs

Work with only "problem" students
Assign grades after lessons or teach academic subjects
Facilitate therapy groups
Meet individually with students to do long-term mental health counselling/therapy
Handle the discipline or assign consequences
Collaborate with only one person - a team approach including the Guidance Counsellor works best
Share information about students and their families to appease the curiosity of others
Tell teachers how to teach in their classrooms or tell parents/guardians how to parent at home