Lord Roberts students become Water Protectors
November 9, 2022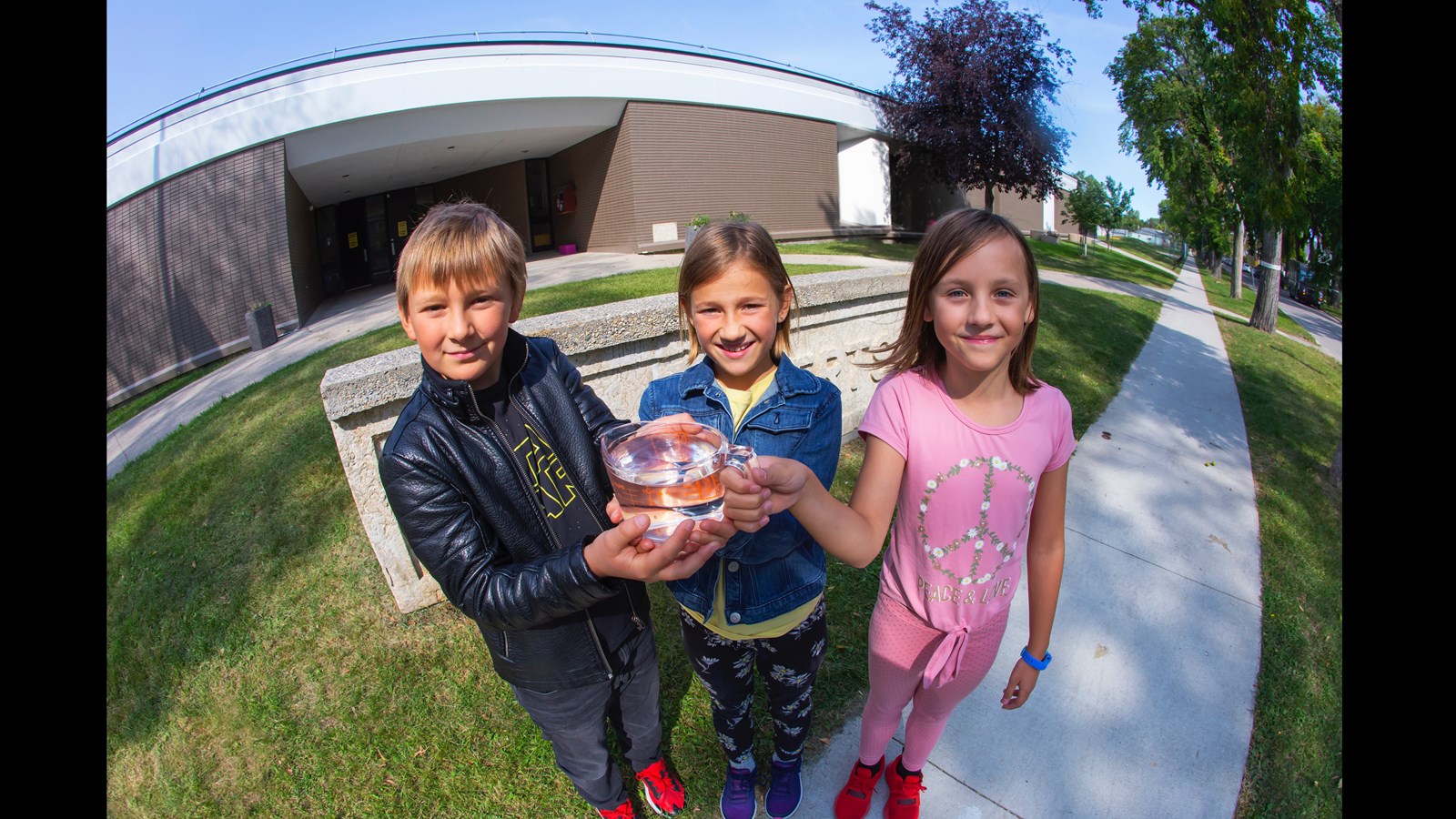 A class at Lord Roberts School recently held a campaign to raise awareness about one of our most vital resources: water.
Teacher Alarice Kashty's students were initially learning about water in science, but those lessons soon evolved into a major classroom project that branched into many curricular areas.
"We were learning about water conservation, as well as water pollution, including all of the plastics that are found in oceans and other bodies of water," Ms. Kashty said. "Then we started looking at the water issues that we face in Canada. We learned about Autumn Peltier and how she was very concerned about the water crisis we have up north. There are people, kids and families that have to go every day without clean water. They have to walk to get jugs of water for cleaning, bathing or cooking with."
Autumn Peltier is an Anishinaabe water activist from Wiikwemkoong First Nation in Ontario; at the age of 13, she addressed the United Nations General Assembly on rights to safe drinking water and water protection.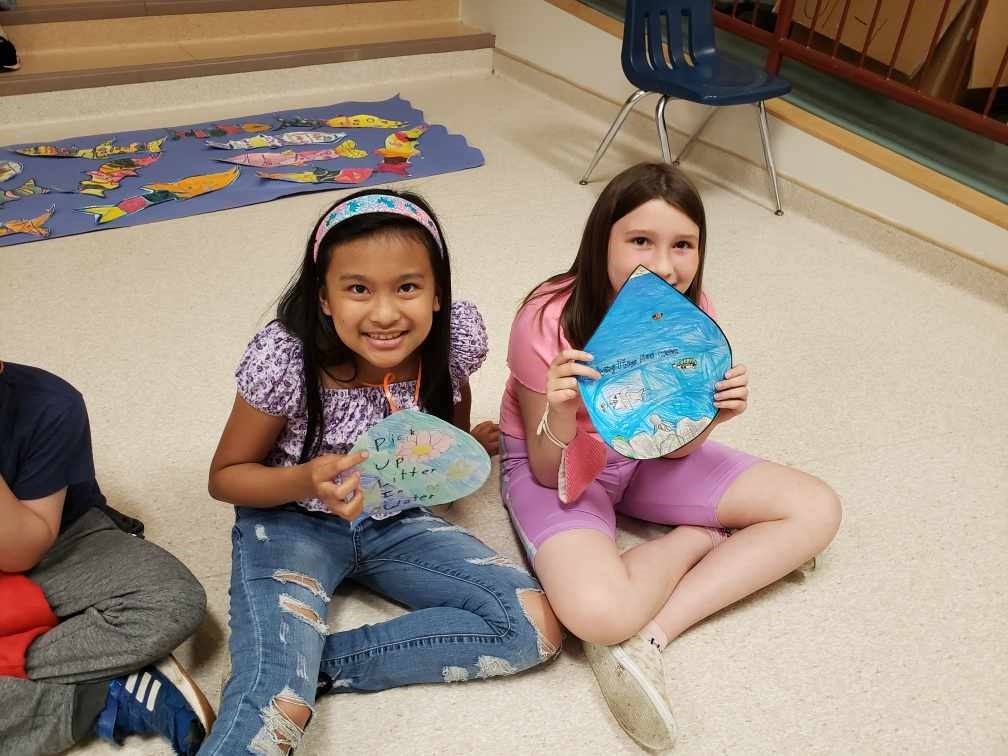 Student Anna Maric said everyone should have access to clean water: "Everyone deserves to have the same amount of rights."
The class even wrote a letter to Prime Minister Justin Trudeau to speak out for families that still don't have access to clean drinking water.
"This issue is actually serious, it's not something that we can put off anymore…it's something we have to do soon," said student Will Kolisnyk.
In late June, the class led a schoolwide assembly with that promoted the concept of being 'water protectors.' Inspired by Carole Lindstrom's book Water Protectors, the class encouraged their fellow students, staff and the school community to take an active role in preserving water resources and supporting the equitable access to safe drinking water for all.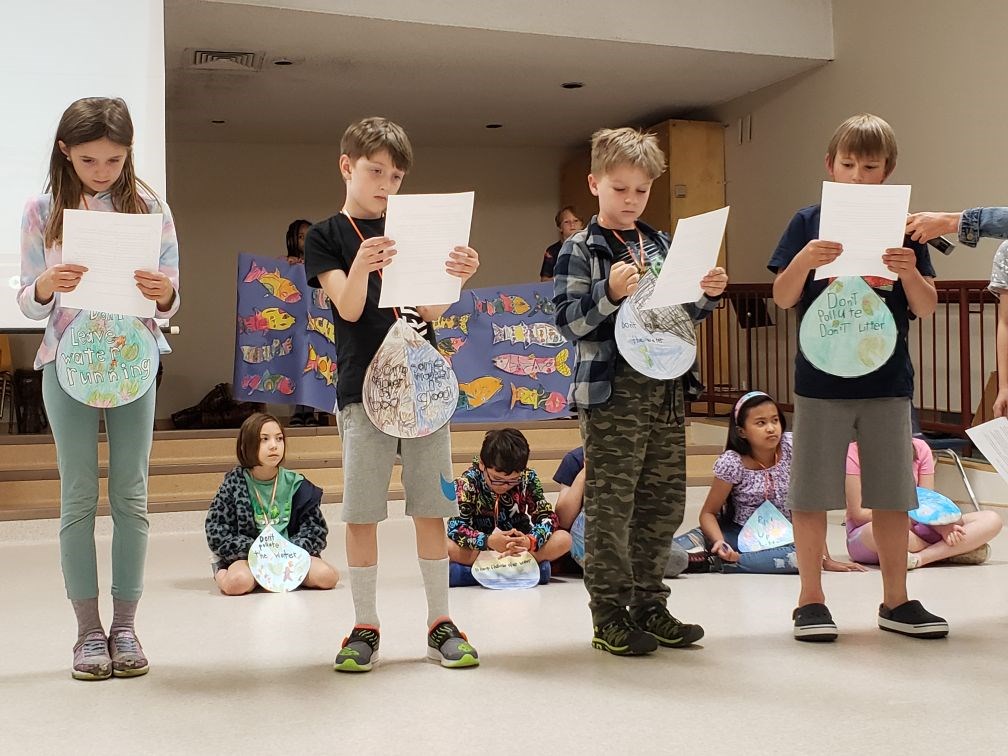 "We shared all of our learning at the assembly," Ms. Kashty said. "The students read out their letter to the Prime Minister and also shared ways we can conserve water and keep our oceans clean."
The class created striking artwork to make a visual impact at the assembly.
"The students explored formline salmon art, which is an Indigenous art style from the People of the Northwest Coast," Ms. Kashty said. "They illustrate the animal and its internal spirit as opposed to the external appearance."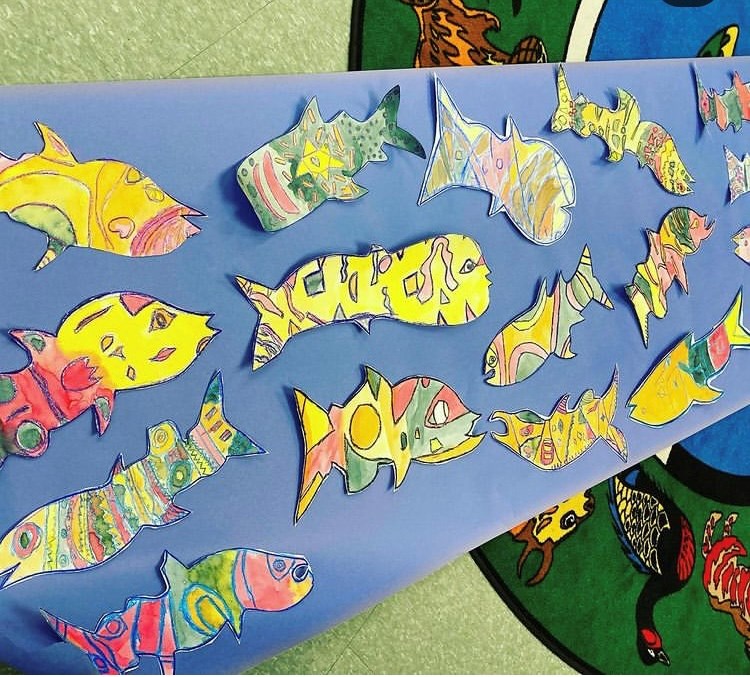 Students shared several water conservation tips, such as not leaving the tap running while you are brushing your teeth.
"You should only use water when you need it," said student Anni Quinn.
The students encouraged reducing, reusing and recycling plastics to keep them out of landfills and ultimately, major water sources.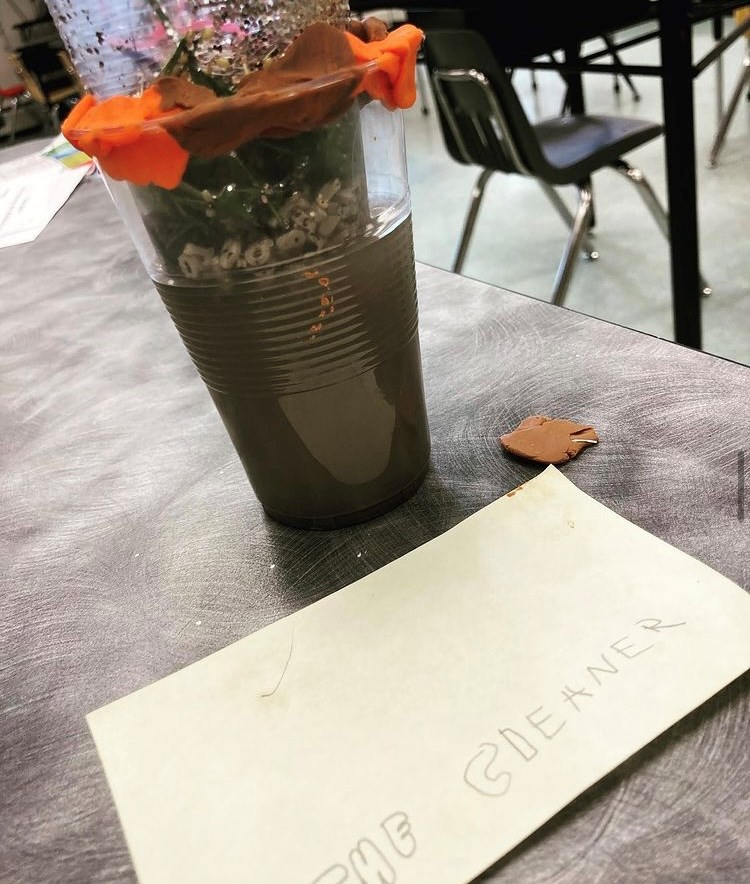 As part of their scientific explorations, students tackled a STEM challenge to build and test different types of water filters.
Ms. Kashty's students said they were proud to be water ambassadors at their school.
"It feels great, because the other kids can tell their parents about it and then they can also help," Anna said.
"The earlier the younger kids learn about it, the earlier they can start helping," Will added. "And if you are older, you can still help."