Everyone Welcome
September 21, 2023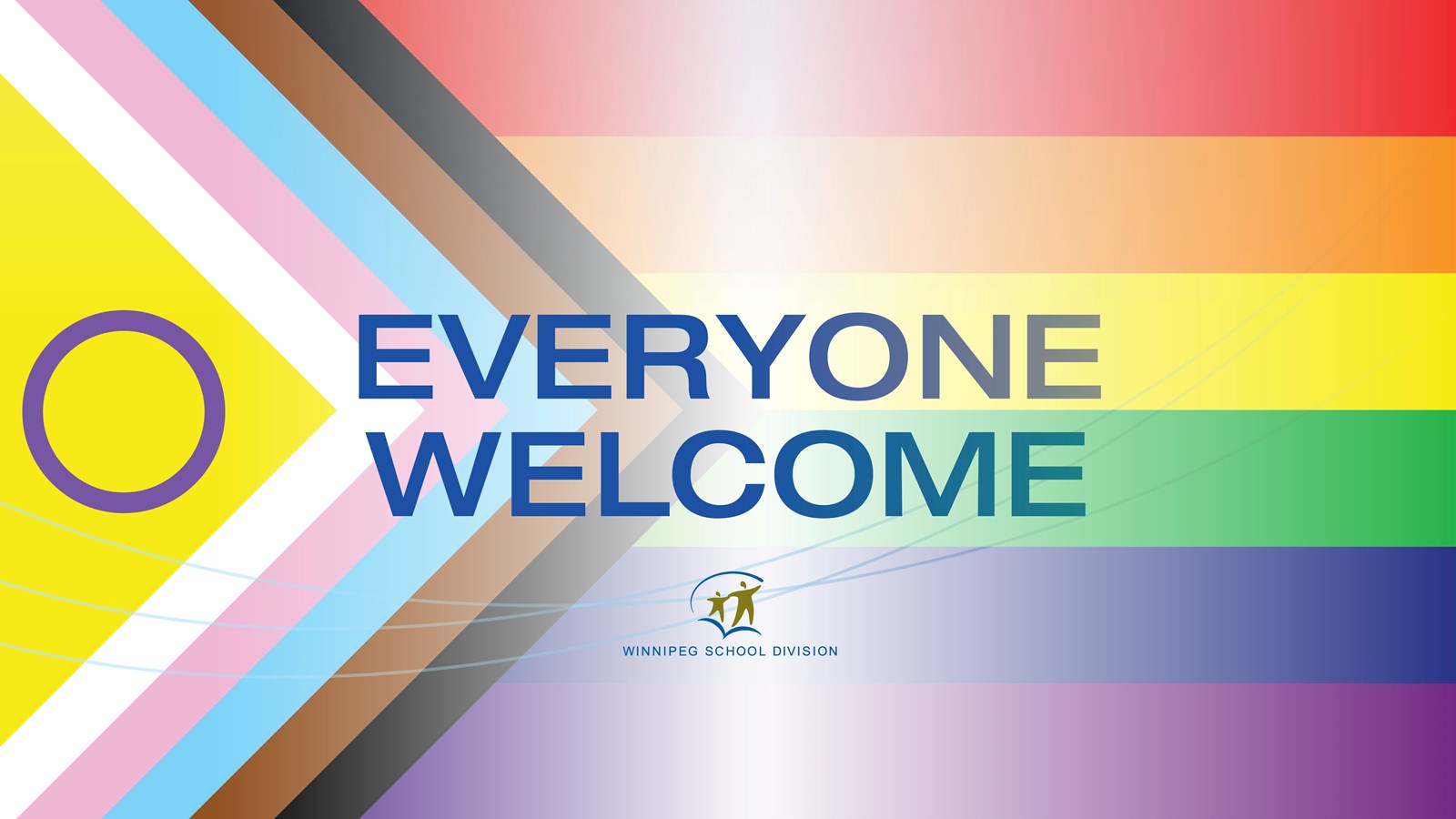 Winnipeg School Division staff, parents/guardians, students and community are committed to promoting the development of actions and attitudes that create a safe and caring learning environment. Inclusive policies and nurturing practices help to build a learning environment in which our most vulnerable students feel safe and valued, reducing the risk of self-harm and suicide. Studies show that creating a supportive environment for 2SLGBTQ+ students improves educational outcomes for all students, not just those who identify as 2SLGBTQ+.
Schools in Winnipeg School Division embrace family diversity. We believe all families should feel welcome as soon as they enter any of our schools or buildings. This means children of all racial and ethnic backgrounds and family structures get to see families like their own reflected in the books in their classrooms, in the images on bulletin boards and in the curriculum material. Students feel comfortable talking about their families whether they have two dads, a grandmother as a primary caregiver or a parent living in another country.
In WSD, family diversity is considered in every facet of the school community. From the first registration forms, to our ongoing communication with families, schools signal acknowledgement and welcome. In this inclusive environment, diverse families are normalized and children aren't singled out or bullied because their family is "different."
To help our students at all ages understand they are part of our inclusive environment, every school and building within WSD prominently displays Everyone Welcome posters. It is important to promote inclusivity at all grade levels, as students develop and form attitudes toward the world and each other.