Respect is the first rule of Churchill judo club
March 10, 2023
News Story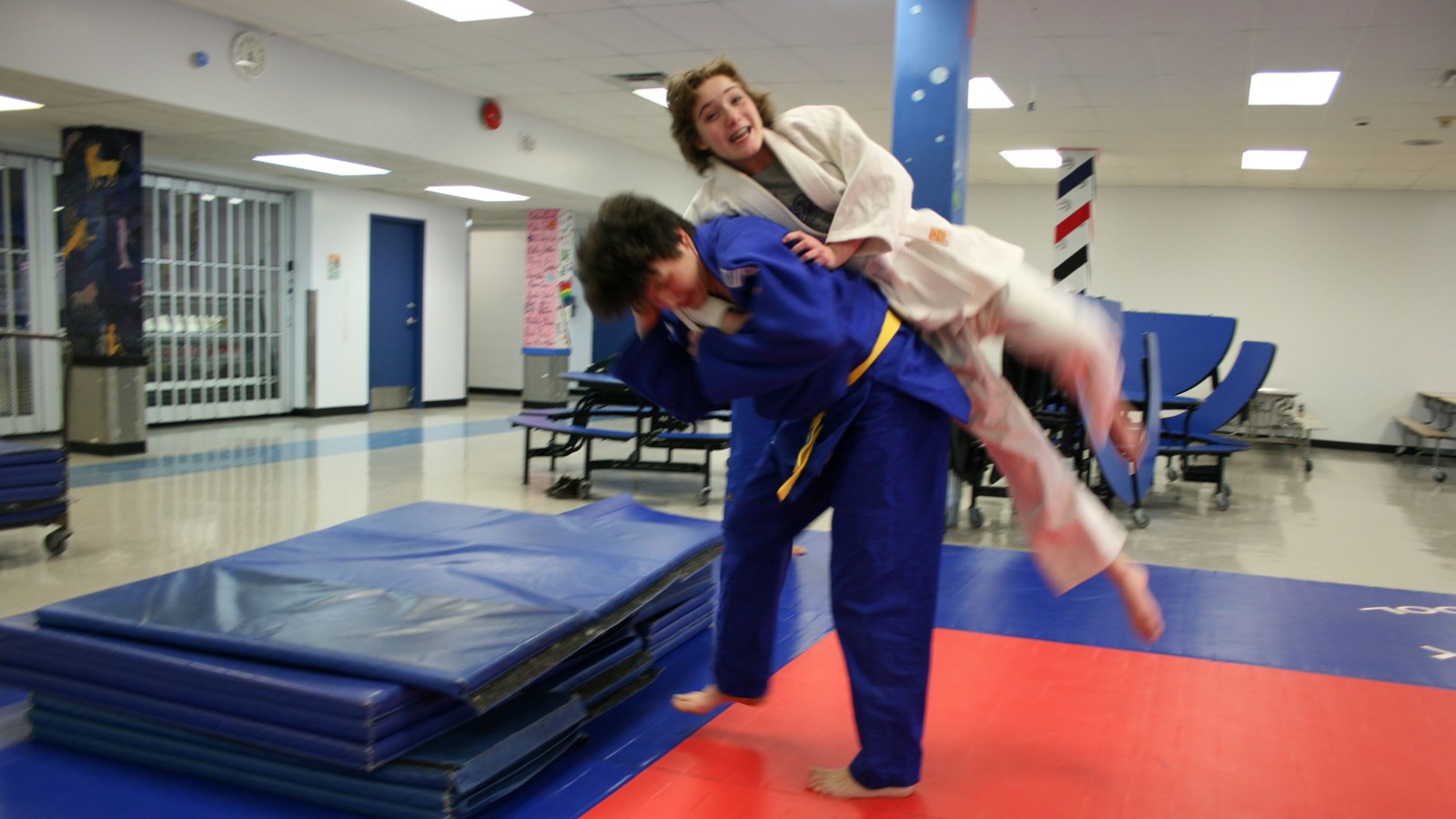 Under the right circumstances, a Collège Churchill High School student is allowed to throw their teacher.
Churchill is the only school in Manitoba to offer judo as a school sport to its students. Every Monday at 3:30 p.m., young judokas gather in the school's cafeteria to study the Japanese martial art.

CCHS Judo Club is run by retired WSD teacher Gary Sova. A seventh dan black belt, Sova's judo journey started in 1969 at age 14. For 41 years he has run the Inner City Judo Club and for the last 15 years he has also acted as sensei to Churchill students.
"I enjoy seeing the kids competing or even just doing it recreationally, just loving the sport, getting fit and more confident. It's fun, they make friends and connections, but they also learn discipline and respect," Sova said.
The objective of competitive judo is to throw an opponent, restrain them with a pin, or drive them to submit with a joint lock or a choke. Striking an opponent is not permitted. Joint locks and chokeholds are not used until a judoka obtains their green belt.
"We bow before we compete, and we bow at the end," Sova said. "Also, you'll notice with the throwing techniques, we teach the kids how to hold on to their partner. If you just let them fall, it will be a hard fall and they won't want to work out with you anymore. Taking care of your partner is built into it, holding onto the sleeve so they land safely. We don't want to hurt our partners."
The 2023, Inner City Judo Open took place at Churchill on February 4. Three Churchill students earned silver medals at the event, including Owen Edmonds, Kieran Scanlon and Will Nguyen.
Edmonds and Scanlon, both Grade 8 students and yellow belts, will compete in the Edmonton International Judo Championship, which takes place March 10 to 12 at the Ice Palace in West Edmonton Mall.
"As much as I've trained generally, competing in my first tournament (the Inner City Judo Open) really helped with the idea of how I'm actually going to be competing," Edmonds said. "When you can watch your opponent in other matches and see how they compete, see if they have any signature moves, then you can predict those and use it to your advantage."
The tournament was also a first for Scanlon. He said he appreciates the respectful nature of the sport.
"The green belt in my division, he took me aside and gave me some pointers on some stuff he noticed in my first fight," Scanlon said. "With some other sports, you get mad when you lose, but it's very rare to see that in judo. I like that a lot."
Churchill teachers Dylan Rasmussen and Sofiene Loumi help Sova coach the students. Coincidentally, the two brown belts met at the Inner City Judo Club before they both started working at Churchill four years ago.
"I love the fact that we all get together and get to know each other," Loumi said. "It also helps me so much in my everyday life; It's a stress reliever and it helps me practice a healthy life. I'm always improving and learning new things. It's always fun. Also, what student doesn't want to throw their teacher?"