Hope is alive at Gordon Bell
April 28, 2023
News Story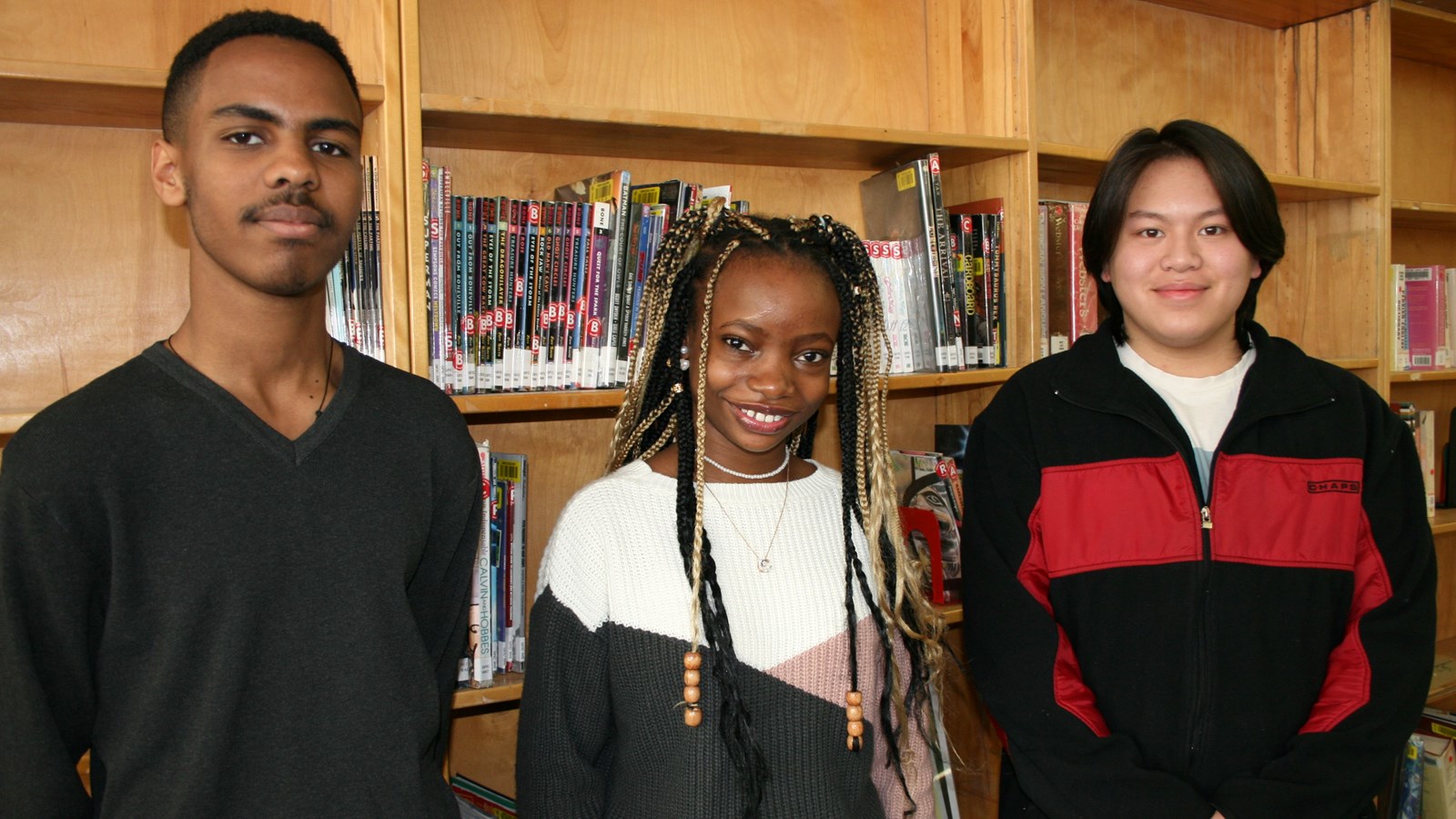 The glass is half full at Gordon Bell High School.
Our Stories of Hope is an annual project and competition at Gordon Bell where students share their personal stories of success and overcoming adversity through such mediums as text, oral storytelling, film, song, dance or visual art.
"Our Stories of Hope strives to empower students through the sharing of their history, culture, traditions, lived experiences, challenges, triumphs, successes and dreams for the future," stated a press release for the project.
On April 26, the 16 winners of Our Stories of Hope will share their stories during a gala event at the Canadian Museum for Human Rights.
The winners were chosen from five competition categories: Grade 12, Grade 10, English as an Additional Language, Inclusive Education and Off-Campus. The stories were evaluated by a panel of community members, politicians, teachers, intercultural support workers and West Broadway Community Organization members.
Broadcasting Media Arts students at Technical Vocational High School shot and edited the stories into video form.
Each Our Stories of Hope winner receives a bursary. The project's main donor is local businessman and philanthropist Peter Leipsic, whose father Barry was an alumnus of Gordon Bell. In 2021, Leipsic challenged the school to come up with a project to empower students through the power of story.
Tekie Gebrehawaryat took top prize in the Grade 12 category for his story which expressed his commitment to the canvas. A visual artist, Gebrehawaryat loves to paint, draw and create digital art and plans to attend art school after graduation.
"I started doing my artwork at age 10 in school and my friends loved it and advised me and motivated me to do more," said Gebrehawaryat, who moved to Winnipeg in 2017 from Eritrea.
"I decided to do my art and practise everyday. It just changed my world. I feel like it's something I'm good at, I'm special in it, and I like to show people that I'm good at it. I'm proud of every work I do."
John Carlo Schenkeveld, who goes by JC, also placed in the Grade 12 category. Schenkeveld chose to tell his story through an original song, a ukulele tune titled Noon o Ngayon (Then or Now). Originally from the Philippines, Schenkeveld sang the song in Tagalog.
"I used it as opportunity to go back to speaking my first language," Schenkeveld said. "It's very important for me to speak multiple languages, especially the one that is closest to my culture. When the pandemic happened, I didn't get to talk much in Tagalog, because I wasn't around my loved ones. I wanted to use this project as an opportunity to connect back to my language."
Celeste Onipe finished first in the Grade 10 category. Her story concerned the loss of her mother to illness in 2012.
"I've never really talked about it to anyone," Onipe said. "It's a very personal story and this is my first time sharing it with people other than my close friends and family. It took me a lot of courage to do that."
Originally from Nigeria, Onipe moved to Winnipeg two years ago. She said sharing her story was difficult, but also cathartic.
"When I was writing my story, it brought tears to my eyes," Onipe said. "It was hard to write, and it was also hard to read out loud, but I was able to do it. When I finished, I felt relief. I felt like this burden was lifted off me because I was able to share that part of my life."
While Onipe still and will always miss her mother, she finds putting pen to paper can be very therapeutic. She hopes her story will inspire others to stay hopeful after the loss of a loved one.
"It's OK to grieve. It's OK to take time to cry," Onipe said. "When we bottle up our emotions, they get bigger and things can get worse. When you lose someone, you should grieve and take time to take care of yourself, but you shouldn't let it stop you from what you like to do or love to do."
"It's good to be hopeful. It's good to lift yourself up after you've been down for a long time. No matter how bad the situation seems, there is always a way for hope."
Our Stories of Hope project 2023 winners:
Grade 12
1st - Tekie Gebrehawaryat
2nd - Rinas Abdella
3rd - Sheldon Bayer
4th - John Carlo Schenkeveld
English as an Additional Language
1st - Amos Rukundo
2nd - Myroslava Shermetynska
3rd - Mybananayo Theophile
Grade 10
1st - Celeste Onipe
2nd - Yana Voitsekhivska
3rd - Erika Lengsavath
4th - Beau Bodman
Off-Campus
1st - Lucus Powderhorn
2nd – Torri Harlow
3rd – Danielle Poitra
Inclusive Education
1st - Storm Pelletier