Canadian heroes celebrated at Clifton School
May 23, 2023
News Story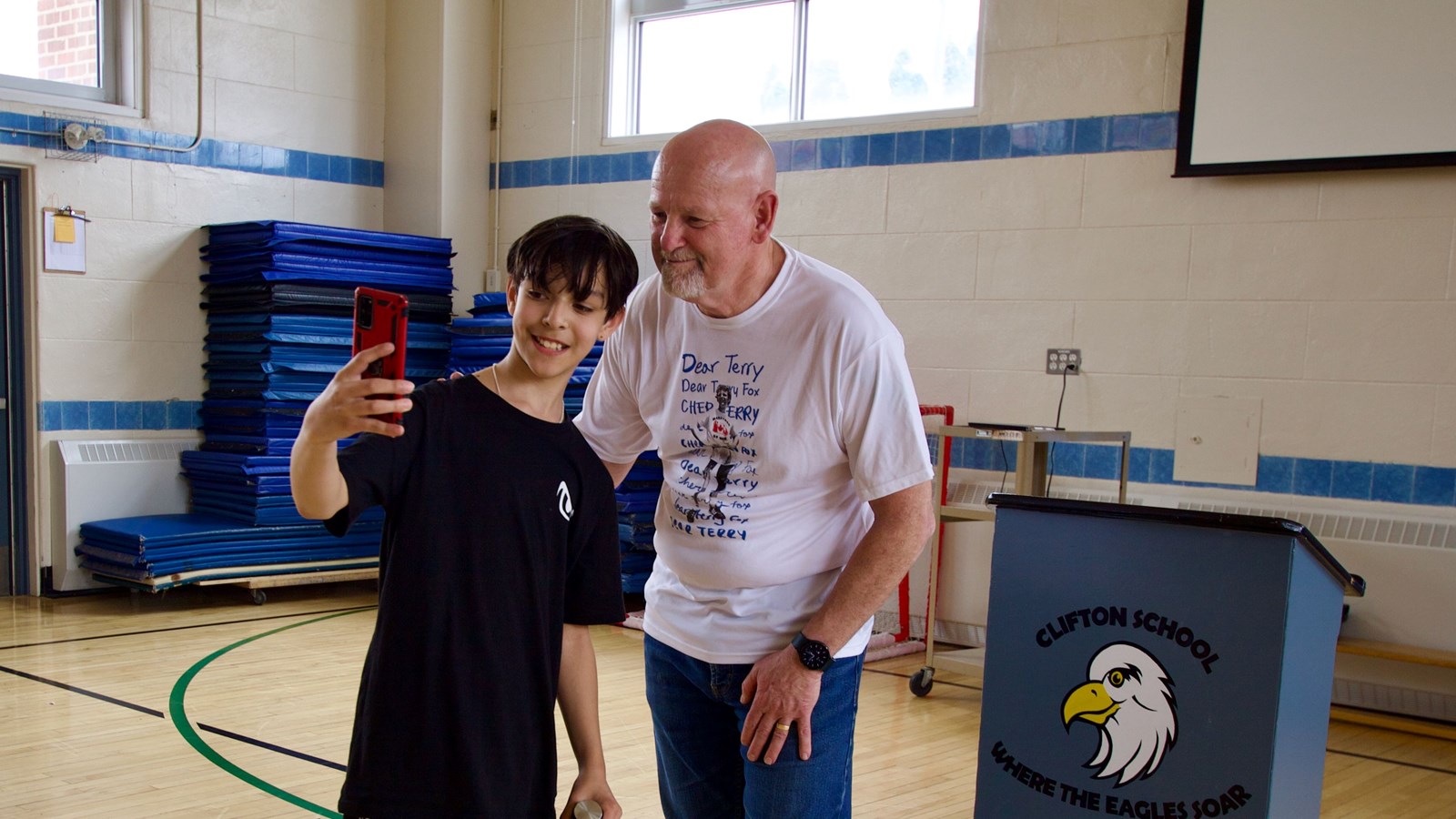 It was a special day at Clifton School as the students and staffed gathered in the gym for a very special guest, Fred Fox, who travelled from his home in BC to share the story of his hero, his late brother, Terry Fox. Fox spoke of how his younger brother, Terry, was a normal child growing up, but with a fierce determination that set him apart. That determination helped set the stage for the Marathon of Hope and inspired the Terry Fox Foundation that has raised hundreds of millions of dollars for cancer research.
Having Fox come to Clifton was a perfect tie into the Heroes Project as students discovered that heroes come in various forms and possess diverse characteristics and qualities. Students learned that heroes are not limited to those in capes and masks but could be found in everyday people, like Terry Fox, who demonstrate remarkable leadership qualities, inspiring others to join their cause, and effect change.
Over the last few months, students explored what defines a hero and examine the distinctions between heroes and celebrities. While celebrities may possess fame and fortune, heroes are distinguished by their selfless actions and their impact on the lives of others. Heroes fight for human rights, champion gender equity, strive for peace, and work towards human security. Additionally, heroes embody empathy while understanding the needs and struggles of others. Throughout the project, students developed skills such as storytelling, art techniques, public speaking, cooperation, and music skills, all of which empowered them to express themselves effectively and make their voices heard through a play presented to parents on April 27th.
As Fox shared his story, the students were encouraged to see themselves as potential heroes and leaders in their own communities and realize that they have the power to make a difference. Thanks to Fred Fox and Clifton School, a new generation of leaders, armed with empathy and a commitment to positive change, is being nurtured, ensuring a brighter future for our communities and the world at large.