DMCI grad awarded Lester B. Pearson International Scholarship worth over $300,000
May 23, 2023
News Story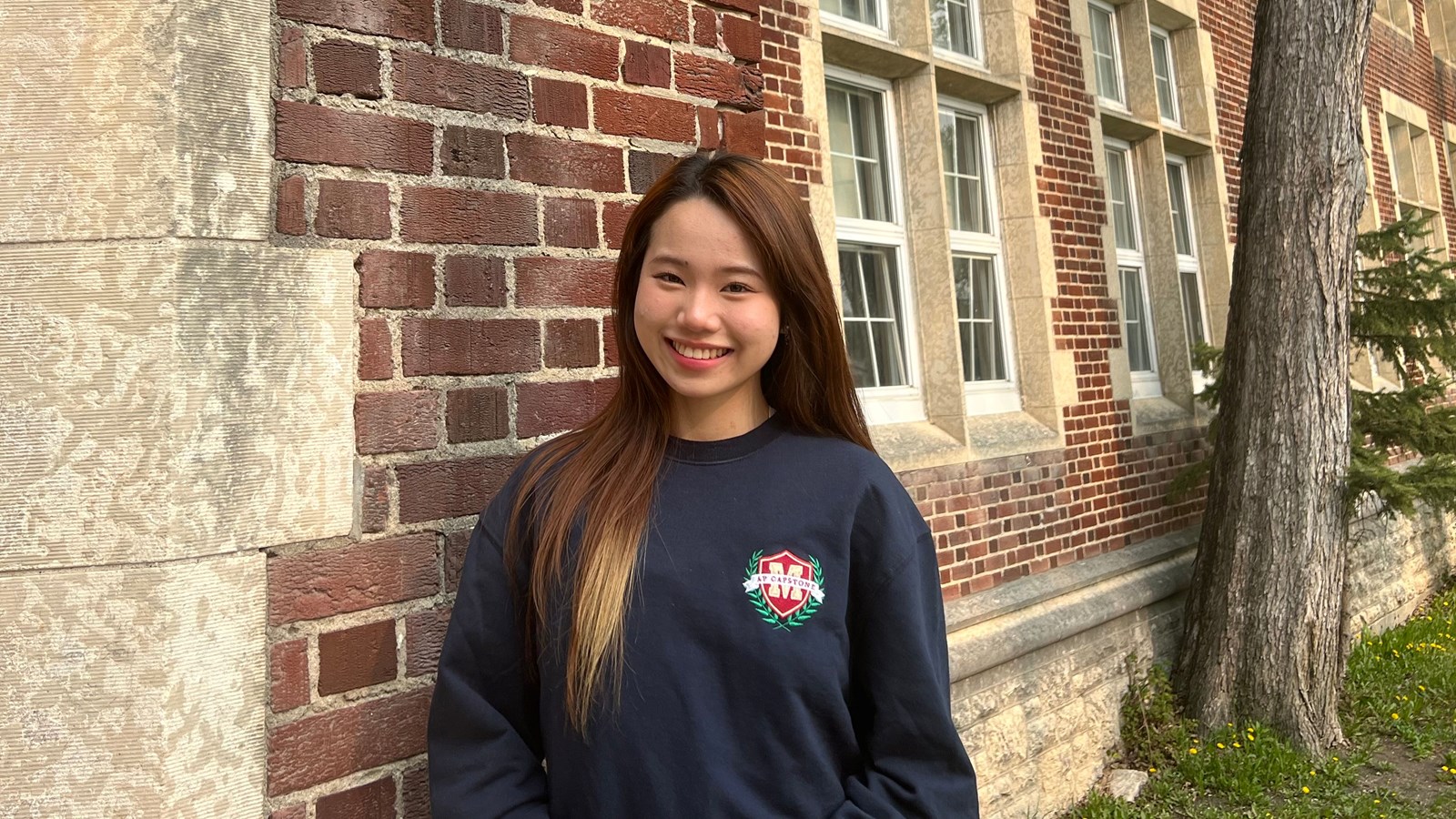 A Daniel McIntyre Collegiate Institute (DMCI) student is the official recipient of what may be the largest scholarship ever awarded to a Manitoba high school graduate. Quynh Phan received the exceptional news that the University of Toronto was covering every aspect of her future education, a total value worth over $300,000 during an otherwise unexceptional day. She can remember feelings of overwhelming joy, excitement and relief wash over her.
"My mind swirled with countless thoughts about the boundless opportunities that lay ahead," recalls Quynh.
The Lester B. Pearson International Scholarship is awarded to select students from around the world, most of whom come from high schools in other countries. Last year, winners of this prestigious award hailed from countries such as Bangladesh, Bolivia, Mexico, the United Kingdom and South Korea. Quynh, a proud international student from Vietnam, is among the new 2023 Pearson Scholars. The scholarship covers full international student tuition, on-campus residence, full meal plans, book costs, and much more.
Quynh's first responsibilities as a new Pearson Scholar were to write a biography paragraph for the U of T's website and to decide what housing option she preferred out of the many residence choices offered on the university's campuses. She is eager to start the next phase of her journey and connect with her peers once she arrives in Toronto.
"I believe all Pearson Scholars are unique and splendid people, and I'm excited to get together with them and collectively enhance our futures," Quynh said.
Quynh has a penchant for the sciences and this year she is enrolled in AP Chemistry, AP Calculus, and AP Capstone, along with other challenging courses. For her AP Capstone project, she completed a series of air quality assessments in both Vietnam and Canada from late summer to early fall which clarified whether meteorological conditions correlate to PM2.5, PM10 and CO2. She began the process while in Vietnam for summer holidays, getting a head start on her project, and continued her research in Canada upon returning. DMCI teacher Benjamin Paul monitored her learning in both Vietnam and Canada through virtual and in-person work-in-progress interviews. He was utterly impressed with Quynh's initiative and work ethic.
"Her research method required a level of consistency that is deceivingly disruptive to holiday time. She needed to be at the exact same places at the exact same times every day to collect her data. Her commitment to her vision was nothing short of outstanding," noted Paul.
After school, Quynh has a knack for giving back to the community and inspiring future generations. Earlier in the year, she led a team of students to establish a STEM Mentorship Program for girls with a local feeder school that saw Grade 9 students come in for weekly after-school labs and enrichment. Activities included an egg-drop physics lab, learning about solutions through making homemade ice cream, and experimenting with soda cans and marshmallows in Ms. Truong's chemistry lab. Students finished the program by doing robotic work as they assembled solar-powered toy cars.
Throughout her time at DMCI, Quynh has exemplified the values of DMCI (diversity, meaningfulness, community-building and inclusivity) through both her academic pursuits and leadership in giving others a helping hand. She will be honoured at the DMCI graduation ceremony for her scholarship win, as well as in the fall with the other 2023 Pearson Scholars after she settles in at the University of Toronto. Although she has had a few weeks to process everything and is excited for the future, Quynh's goal now is to fondly reflect and enjoy her remaining days as a Maroon.
"Ever since I set foot in Canada, this school has embraced me and become my second home. The staff, teachers and fellow students have proven to be incredibly supportive and considerate, especially considering my status as an international student. DMCI holds an irreplaceable position in my heart, one that I will cherish for a lifetime."