Stolen sisters
February 8, 2021

Story and photos by Jared Story

​As part of National Day of Remembrance and Action on Violence Against Women, Gordon Bell High School students and staff held a lunch-hour event that highlighted the issue of missing and murdered Indigenous women and girls (MMIWG) in Canada.
National Day of Remembrance and Action on Violence Against Women commemorates the anniversary of the 1989 Montreal massacre, a mass shooting at École Polytechnique that left 14 women dead.
Gordon Bell's event featured Indigenous drumming, dancing and a performance of the song One Voice by the Wailin' Jennys. The event also included a "Stolen Sisters" display, which featured the names and faces of some MMIWG, as well as over 30 red dresses, inspired by Métis artist Jamie Black's The REDress Project.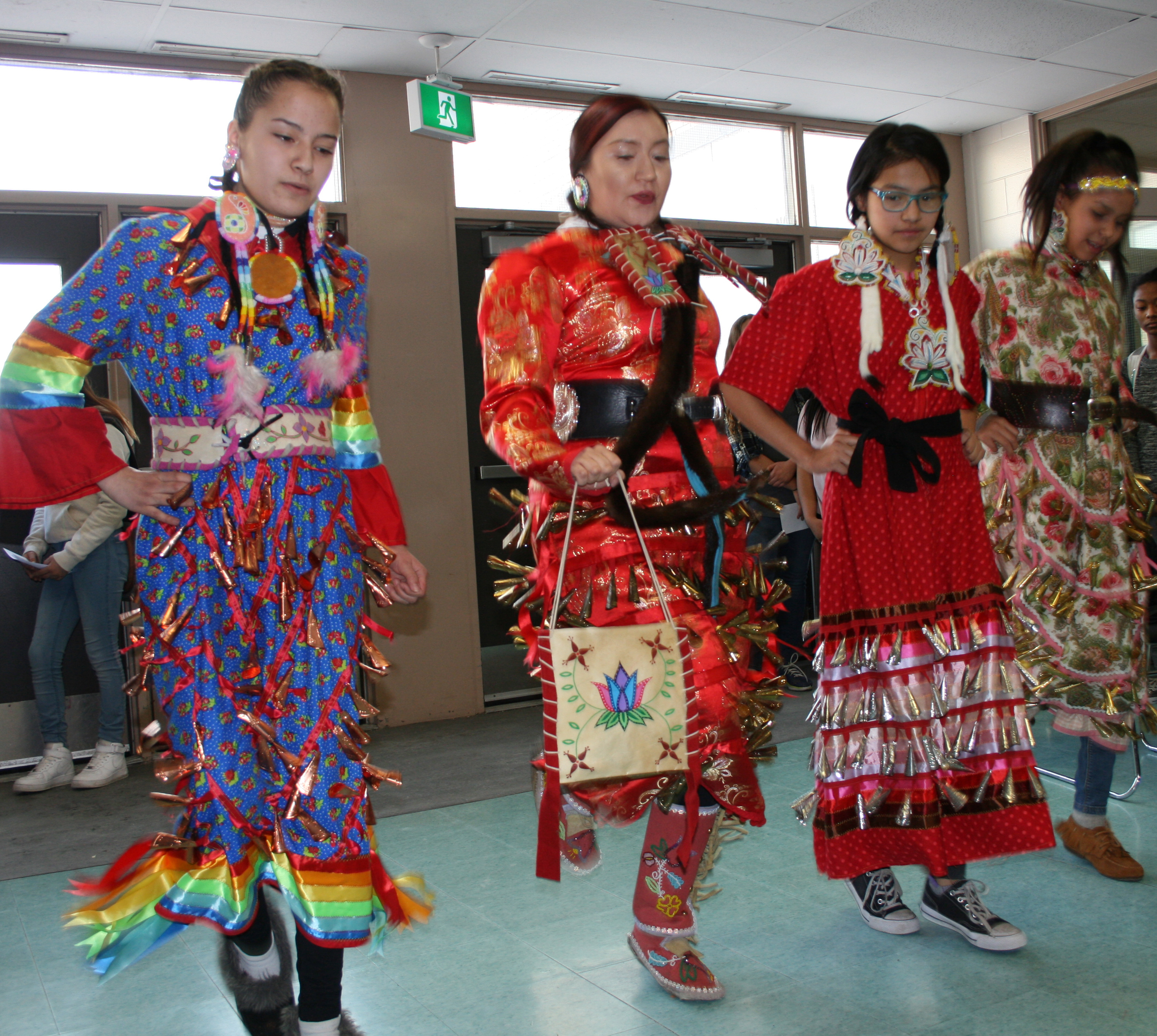 "The red dresses symbolize the missing and murdered indigenous women and girls across Canada," said Natalie Thompson, a counsellor at Gordon Bell.
"The goal is to mark their absence with a presence. As you look at those red dresses today, take time to reflect on what that means, that someone is missing and there are people out there that are missing them."
Gordon Bell teacher Faridah Shams started the school's MMIWG event six years ago. With a large Indigenous student population at Gordon Bell, Shams said the issue of MMIWG hits close to home.
"Some of our students, their relations are actually on there," said Shams, pointing to the Stolen Sisters display.
Male students attending the event were handed pins and information regarding the Moose Hide Campaign, a grassroots movement standing up against violence towards women and children.
Jordan Kakekagumick, a Grade 12 student at Gordon Bell, led the singing of One Voice. He said it's important for men to be aware of issues like MMIWG.
"We need people to respect women, because they're not being treated how they should be, especially Aboriginal women," Kakekagumick said. "They're very vulnerable because of their background or how they grew up. They get taken advantage of."