Gordon Bell celebrates Indigenous Day
February 8, 2021

​Article and photos by Samuel Jerema

On June 7, Gordon Bell High School celebrated Indigenous Day for the 4th consecutive year.
Students from Grades 7 to 9 gathered on the Gordon Bell Panther Greenspace to learn about Indigenous culture and teachings as well as celebrate contributions made to Canada by Indigenous Peoples.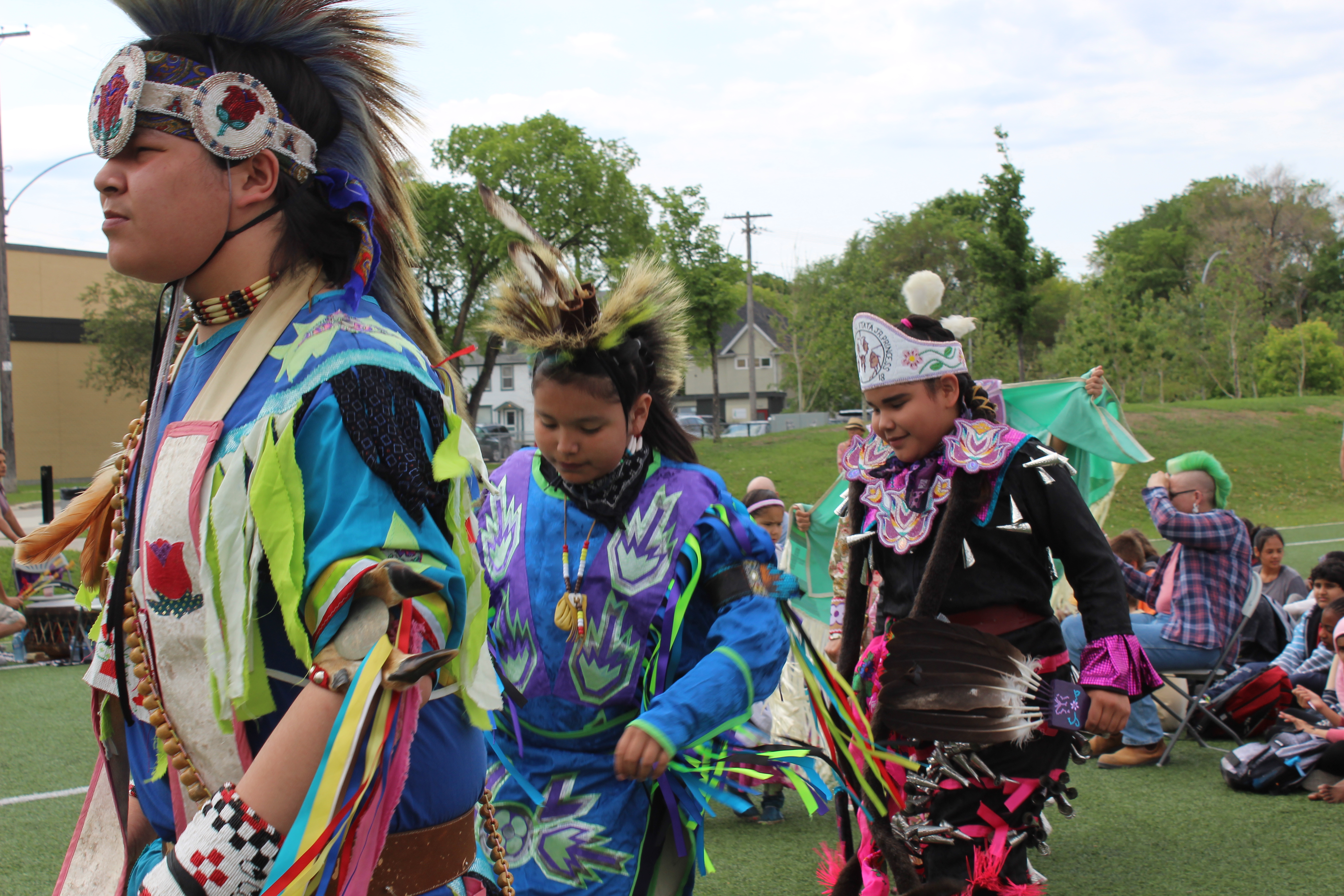 Elder David Budd shared the cultural attributes about each of the dances in the Pow Wow. A notable story was about the men's grass dance, which includes warrior poses depicting warriors stalking prey.
"It is a fast dance with colourful regalia, it's not as fast as the fancy dance though" he said.
Indeed, Jedediya's drum group were driving the pace on the women's Jingle Dance and Fancy Shawl Dance.
Drum Group
Jedediya leads a drum group every Tuesday after school where all students can come and learn about the drum, practice the beats and even learn to sing.
Jedediya really belts it out. When he's putting his heart into it you can see his signature pose with his left hand raised up to his ear. He has refined his style and drums with two sticks in his right hand.
"I worked the oil rigs in Alberta for years but I missed this," Jed reflected. "I have a passion for sharing culture with our youth, this is what they need for self-confidence."
The morning ended with the Friendship Song, the one where everyone holds hands and dances together, winding through the field. Following a blessing, students, staff, and guests shared a bannock and stew feast.
Ms. Shams, organizer and champion of Truth and Reconciliation, put it this way: "The drum group's voices awoke the community. The whole day was a huge success...Until next year. Miigwetch."