Parent Council
May 4, 2023
The Board of Trustees has established the following Advisory Committees to enhance communication between the Board (Trustees) and Parent Councils within each district: Central Advisory Committee; Inner City Advisory Committee; North Advisory Committee; South Advisory Committee. A French Immersion Advisory Committee has been established to make recommendations for the French Immersion Programs in WSD. A Student Advisory Committee has been established to encourage student voice by allowing students to provide input on WSD initiatives and policy changes, and to provide a networking opportunity for students from high schools across WSD.
The general purpose of Advisory Committees is to provide a line of communication between the Board of Trustees and School Parent/Student Councils and the community.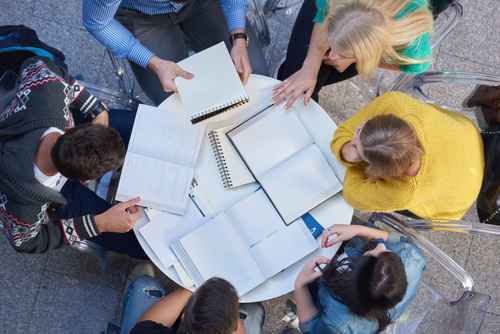 Find information here on which agencies accept funding proposals from schools and parent councils. Also included is a step-by-step process on how to write a grant/funding proposal.
Funding for Playstructures/Grounds
The Board of Trustees approved a process to provide financial support to schools to upgrade Playgrounds/Structures that would improve accessibility for children in WSD.
Parent Councils are invited to submit an application to the Building/Transportation Committee c/o Brenda Lapointe, Board and Community Liaison Officer, Board Office, to apply for financial support from the Board of Trustees to improve play structures/grounds, accessibility for students up to a maximum of $20,000 during the school year. (may include funding to assist in the purchase of supplies/equipment for accessible-friendly inclusive indoor activities)
The following criteria should be met to request funding:
Parent Council/school committees must submit a letter identifying the purpose of requesting funds.
Provide quotations from a minimum of three suppliers. (playstructure/grounds improvements)
Provide a listing of grants applied; include letters of funding confirmation and funding received to date. (playstructure/grounds improvements)
If parent councils/schools are fundraising to assist with improvements to play structures/ grounds, a recent bank statement indicating amount raised to date must be submitted with the request for financial support.
Schools which have identified a financial need will be chosen for consideration.
A copy of the application form for your review and consideration is linked here. The Building/Transportation Committee will review the proposals and notify school(s) of their discussions at the earliest opportunity. Should you require additional information, please contact Brenda Lapointe at 204-789-0469.
Manitoba Association of Parent Councils
The Manitoba Association of Parent Councils (MAPC) is an organization of school based parent groups throughout Manitoba. Most of those members are Parent Advisory Councils (PACs), Parent Councils, Advisory Councils for School Leadership (ACSL), and other parent committees from individual schools as well as individual members who do not currently participate in an active parent group in their community.
MAPC Mission Statement:
The Manitoba Association of Parent Councils is dedicated to supporting, promoting, and enhancing meaningful involvement of parents and caregivers within school communities, representing their voice to all educational stakeholders to improve the education and well-being of children in Manitoba.
| | |
| --- | --- |
| District Advisory Summaries of Discussions | District Advisory Reports |
| Central District Advisory Committee | Central District Advisory Committee |
| Inner City District Advisory Committee | Inner City District Advisory Committee |
| North District Advisory Committee | North District Advisory Committee |
| South District Advisory Committee | South District Advisory Committee |
| French Immersion Advisory Committee | French Immersion Advisory Committee |