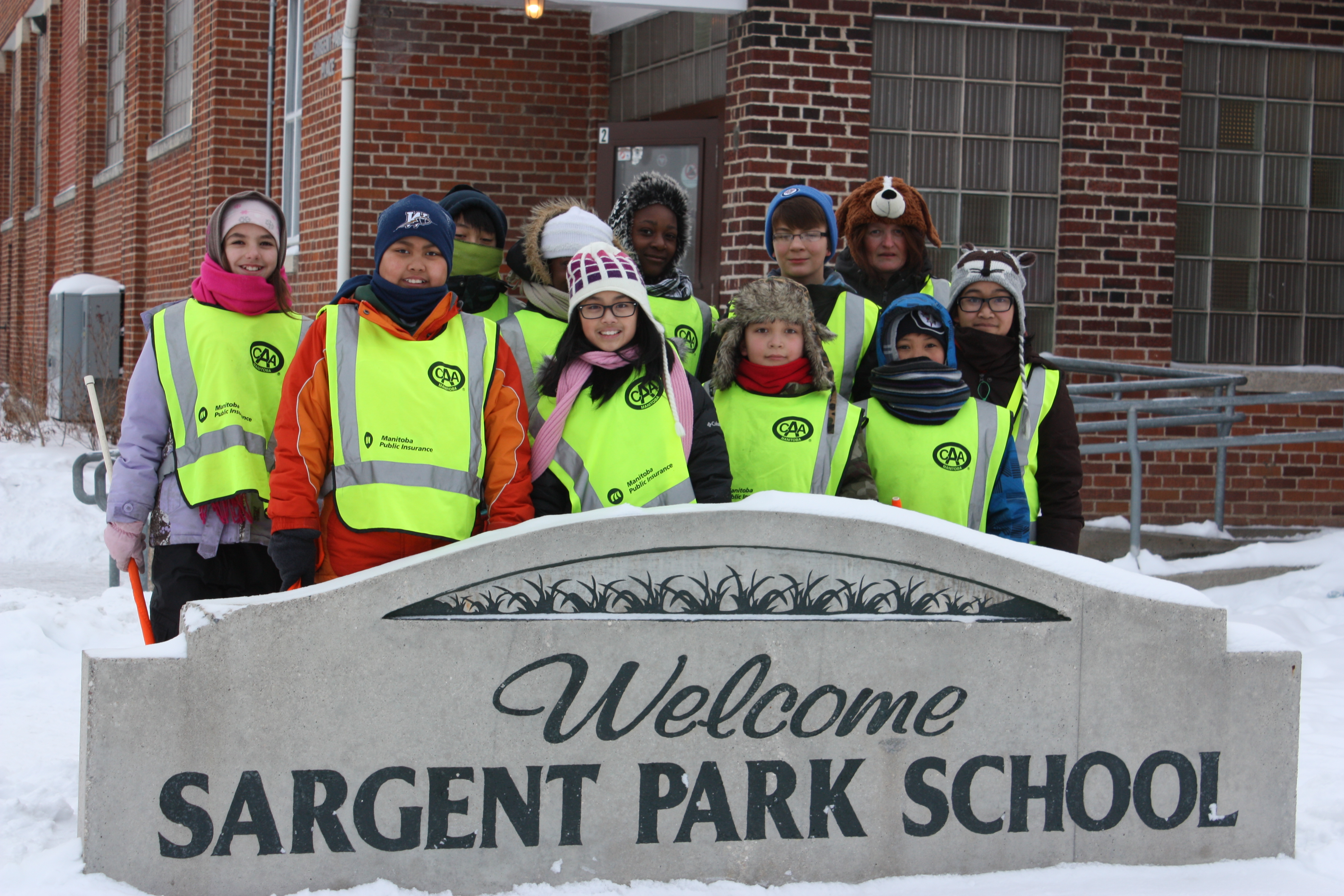 ​The school safety patrols consist of squads of grade 5 and 6 students. These students volunteer their time to help ensure that the elementary school children are able to cross streets adjacent to the school safely. School safety patrols are on duty every school day of the year, rain, snow, wind or sunshine. They deserve the respect and thanks of ALL Sargent Park students, parents and community at large for the job they do.
Parents are reminded to ensure that their children do not come to school before the school safety patrols are on duty. Duty times for Dominion Street at Wellington Avenue, Sargent Park Place, and Sargent Avenue are:
8:40-8:55 a.m.

12:00-12:10 p.m.
12:45-12:55 p.m.

3:30-3:45 p.m.
Severe Weather Patrol Times
Patrols will only be at their posts for 5 minutes before the bell rings in cases of severe weather.