Collaboration
February 8, 2021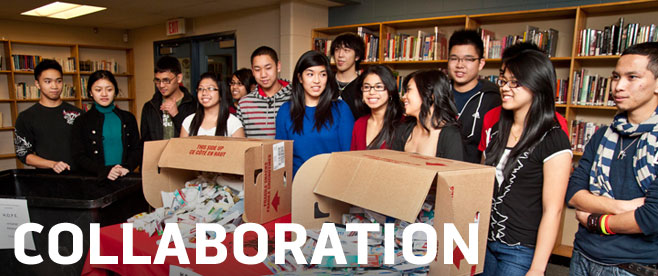 Principle

Learners work together productively in a positive learning environment.

Instructional Leaders

How are collaborative opportunities structured and guided to be productive and purposeful?

How have opportunities for developing and learning pro-social skills and leadership skills been provided?

Learners

Learners demonstrate te skills required to work together productively and collaboratively in groups, supporting one another in the learning process.

Learners apply their social skills, leadership skills, and understanding of issues and events to create positive change for themselves and others.
​​​