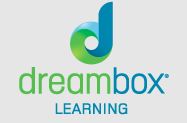 Click here to access Dreambox
We celebrated our shape and living things knowledge by making shape animals using lots of different shapes and taking care of our own living things (Plants and Butterflies!) We know that living things need 4 things to survive try asking your child at home what those needs are. We have also started studying the 5 senses and are excited to experiment with each one. The WAG Museum was lots of fun as we learned more about art and our community. As we enter our final month of school for this year I wanted to thank all of you for your dedication to your child's learning. It was an absolute pleasure teaching with each and every one of you.
Have an amazing summer!