Advertising - Graphic Design
February 8, 2022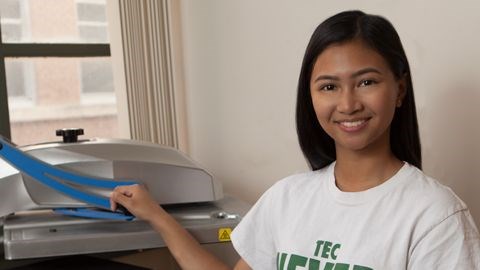 Graphic Design is the creative practice of conveying an idea, or communicating a message aesthetically with images, graphics, and type. Graphic design often refers to both the process (designing) by which the communication is created and the products (designs) are generated. Graphic designers work in a variety of areas; producing visual identity (logos and branding), publications (magazines, newspapers and books), print media (posters, billboards, signs, product packaging), illustrating and interactive design (animation, websites, apps, games, and emerging technologies).
Topics include:
· Principles & Elements of Design
· Layout Fundamentals
· Drawing concepts
· Digital Design and Production
· Graphic Design Steps
· Typography/Lettering
· Client Relations and Employability Skills
Grade 9 Graphic Design (.5 Credit) GRHR1G
This course is intended for students wishing to explore Graphic Design. Students will be encouraged to think creatively as they solve basic design challenges with hands-on projects. The emphasis will be on exploring creativity, project based learning, and computer design using Photoshop and Illustrator. Topics include introductions to: color theory, elements of design, computer graphic design software and sketching. The course
includes an exploration of safety, employability skills, sustainability, and new and emerging technologies in Graphic Design.

Grade

10 Graphic Design (1 Credit) GD135V1S
The first year will introduce students to the world of graphic design. Students will use a variety of design software (Adobe Photoshop/Illustrator) and equipment (laser, vinyl cutting, and wide format printing). Main topics include colour theory, typography basics and design.
Grade 11 Graphic Design (4 Credits) GD000V30
The second year will build on design basics and move into more complex projects in graphic design layout, typography and computer applications. Software applications include Adobe Photoshop, Illustrator, and InDesign and focus will be placed on the study of digital illustration and marketing campaigns. Students will study Graphic Design and Layout, Illustration for Graphic Design, and Interactive Graphic Design, and Print Procedures for Graphic Communications.
Grade 12 Advertising– Graphic Design (4 Credits) GD000V40
In the final year, students will develop skills to a professional level in the areas of graphic design and print communications. Topics include full graphic design campaigns, interactive design, layout, illustration, as well as the opportunity for work experience. Students will study Advanced Graphic Design and Layout, Advanced Illustration for Graphic Design, and Advanced Interactive Graphic Design. Students will develop a Graphic Design Portfolio in preparation for industry or post-secondary education. The prerequisite for this course is Grade 11 Graphic Design.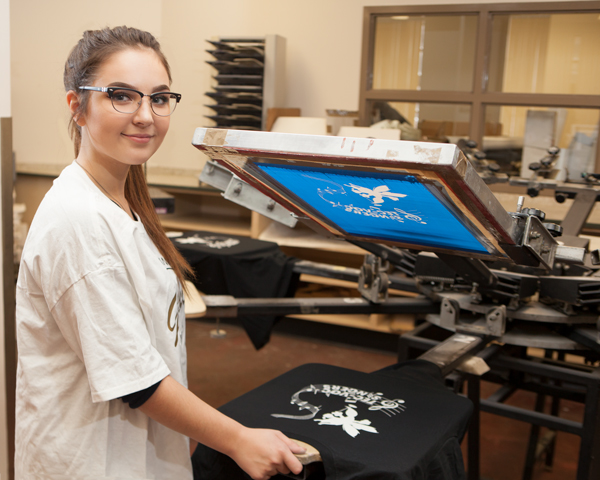 Graphic Design Opportunities
Students may also apply for an entry-level position at these types of businesses:
· Graphic Design Designer
· Gaming Illustrator
· Digital Multimedia Design
· Illustrator
The visual communications industry is competitive and most employers require a college diploma in Graphic Design, Digital Media, or a university degree in Visual Arts with specialization in graphic design, advertising, or graphic communications.
Skills Manitoba Two Gold, Silver, and Bronze Placements.
Skills National Silver 2016 and National Bronze 2017 Competition Winners

Skills Manitoba
2019 2 Gold, 2 Silver
2018 2 Gold 2 Silver, 1 Bronze
2017 Gold and Silver
2016 Gold
2015 Silver
2013 Bronze
Skills National
2019 Gold & Overall Top Region score GOLD award
2017 Bronze
2016 Silver